SPH Alumni Board
The SPH Alumni Society Board leads ongoing efforts to provide lifelong learning, networking and growth opportunities for our alumni.
Mission
Build an alumni centered culture within the SPH community by fostering connections among alumni, faculty and students.
Vision
Alumni will enjoy lifelong engagement and pride in the SPH and will actively support endeavors of the school and fellow alumni.
Goals
Connect. Create opportunities for meaningful connections between alumni, faculty/staff, students and professional partners.
Develop. Foster a community of engaged alumni and students.
Recognize. Acknowledge and honor the achievements of SPH alumni and students.
Collaborate. Work together to make a positive impact in public health to advance the SPH brand and the value of a public health degree.
Our work includes alumni and volunteer engagement, student engagement and support, alumni recognition, and advocacy for University legislative requests.
2018-2019 Executive Officers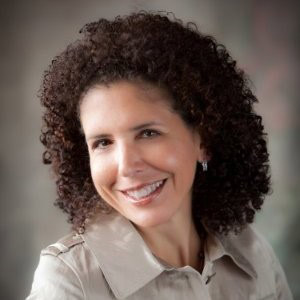 President
Karen Wick, RPh, MPH '94 (environmental health)
Stephan Research
Clinical Research Consultant in the Pharmaceutical and Medical Device fields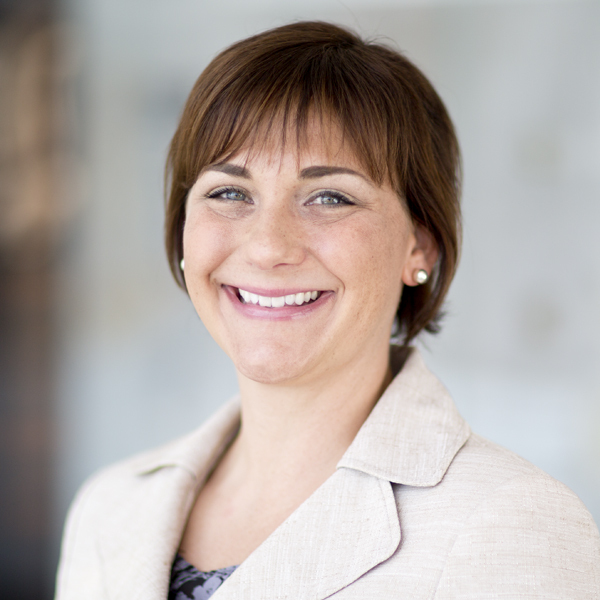 Vice President
Liesl Miller Hargens, MPH '07 (epidemiology)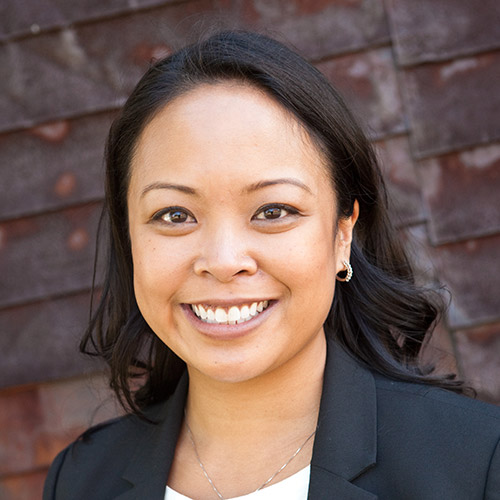 Past President
Imee Cambronero, MPH '09 (maternal & child health)
Minneapolis Foundation
Director of Impact – Analysis, Evaluation & Learning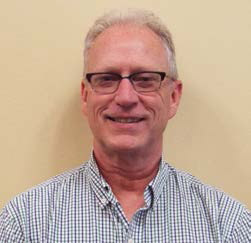 Secretary
Ron Pearson, MS '85 (environmental health)
Environmental Health & Safety, Inc.
Principal Consultant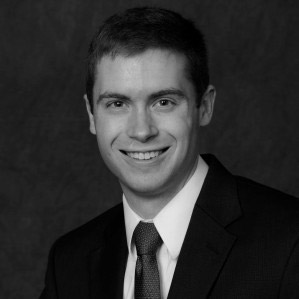 Treasurer
Edwin "Elliott" Wortham, MHA '15
Cleveland Clinic
Director – Growth and Innovation
Digestive Disease and Surgery Institute | Head and Neck Institute
At-Large Directors
Lindsay Bengtson, PhD '13, MPH '09 (epidemiology)
Optum
Senior Researcher
Maria Bitanga, MPH '16 (public health administration and policy)
University of Minnesota Physicians
Clinical Quality Coordinator
Lynn Blewett, PhD '92 (health services research, policy & administration)
School of Public Health
Professor
Director, State Health Access Data Assistance Center (SHADAC)
Alicen Burns Spaulding, PhD '13 (epidemiology)
Children's Minnesota Research Institute
Scientific Investigator
Malini DeSilva, MPH '08 (public health medicine)
HealthPartners Institute
Research Associate
Staff Physician, HealthPartners Travel and Tropical Medicine Department

Barbara Greene, MPH '85 (health education)
Barbara Greene & Associates
Senior Consultant
Melinda Hexum, MS '09 (environmental health)
Minnesota Department of Human Services
Associate General Counsel
Jessica Kinowski, MPH '06 (community health education)
Cigna
Clinical Program Director
Susan Leppke, MPH '07 (public health administration and policy)
National Marrow Donor Program/Be the Match
Director, Public and Payer Policy
Craig Meyer, PhD'16 (epidemiology), MS'13 (biostatistics)
University of California – San Francisco
Senior Biostatistician
Monica Palese, MPH '15 (public health administration and policy) 
University of Chicago
Pediatric Cancer Data Commons Program Manager
Center for Research Informatics
Laura Perdue, MPH '12 (public health nutrition)
University of Minnesota Extension
Health and Nutrition Educator
Rebecca Sales, MPH '15 (public health administration and policy)
Wilder Research
Research Associate
Michael Trujillo, MPH '84 (public health administration & policy)
Retired, Former Director of the Indian Health Service (IHS)
Stephen Waldhoff, MHA '76
Mayo Clinic
Emeritus Chief Administrative Officer

Susan Wyatt, MPH '14 (maternal & child health)
Lyra Health
Director, Client Success
Past Board Members
Thank you to these and countless other alumni who have participated as members of the SPH Alumni Society Board. If you served on the board and don't see your name listed here, please email sph-alum@umn.edu.
James G. Anderson, MHA '68
Ken Bence, MHA '92
Jerry Campbell, MHA '76
Shelly Espinosa, MPH '99 (maternal & child health)
Chelsea Georgesen, MPH '12 (public health administration and policy)
Kathy Harriman, PhD '04 (environmental health)
Christopher Kim, MPH '15 (environmental health)
Carrie Klumb, MPH '09 (environmental health)
Anne Kollmeyer, MPH '84 (public health nutrition)
Larry Kuusisto, PhD, MS '10 (health services research, policy & administration)
Amy Becker LaFrance, MPH '06 (public health policy)
Lara Lamprecht, MPH '99 (community health education)
Angie Lillehei, RN, MPH '84 (public health nursing)
Jennifer Pierquet, MPH '07 (public health administration)
Lisa Pogoff, MPH/MSW '85 (health education)
David Radosevich, MPH '82, PhD '91 (epidemiology)
Charlotte Sortedahl, MPH '07 (environmental health)
Katherine Waters, DVM, MPH '07 (public health practice)
All SPH alumni are invited to get involved by serving on a leadership committee of the board. If you are interested, please contact the staff person listed below.
Engagement Committee
The Engagement Committee is responsible for Alumni & Volunteer Engagement, including planning alumni events such as the Alumni Leadership Forum, Eat Learn Gather, the Healthy Spirits networking series, and the Walk & Talk series. The committee also works to provide opportunities for alumni to volunteer for and with the School. Contact Sara Pennebecker.
Mentoring Committee
The Mentoring Committee was created to support the School's annual Mentor Program in terms of providing assistance with the recruitment of mentors and the matching process, as well as providing additional content and support for the Program's participants. Volunteers on this committee also work on programming that connects alumni and students, especially virtual opportunities. Contact Sara Pennebecker.
Scholarship & Awards Committee
The Scholarship Committee supports the SPH Alumni Awards & SPH Alumni Scholarship and selects its recipients annually. The committee also seeks to increase donations to the SPH Alumni Scholarship, so as to continue to support students as they work on their goal of receiving an MPH, MHA, MS or PhD degree or certificate from the School of Public Health. Contact Heidi Mastrud.
Opioid Work Group
In July 2018, the School of Public Health Alumni Society launched a new initiative called the President's Platform. The intent of the President's Platform is to focus the efforts of the alumni society board and its committees on connecting alumni to the school and each other, and to use the collective knowledge and energy of the alumni, its leadership bodies, and faculty, students and staff of the SPH to positively impact a public health issue. Karen Wick, MPH '94, SPH Alumni Society Board President 2018-2020 has chosen the opioid epidemic as the first president's platform.
Contact Heidi Mastrud
Committee Members 2018-2019
Engagement Committee
Jessica Kinowski, MPH '06 (Co-Chair)
Rebecca Sales, MPH '15 (Co-Chair)
Malini DeSilva, MPH '08
Candace Dow, MHA '85
Subin Jang, MPH '17
Ron Pearson, MS '85
Kate Welshons, MPH '16
Becky Wifstrand, MPH '15
Staff: Sara Pennebecker
Mentoring Committee
Maria Bitanga, MPH '16 (Chair)
John Allen, MHA '79
Ken Bence, MHA '92
Lindsay Bengtson, PhD '13, MPH '09
Alicen Burns Spaulding, PhD '13
Barbara Greene, MPH '85
Cheri Hample, MPH '80
Leigh Morris, MHA '72
Cassie Shaker, MPH '17
Michael Trujillo, MPH '84
Staff: Sara Pennebecker
Scholarship & Awards Committee
Monica Palese, MPH '15 (Chair)
Susan Leppke, MPH '07
Laura Perdue, MPH '12
Christina Wassel, PhD '08
Edwin "Elliot" Wortham, MHA '15
Susan Wyatt, MPH '14
Tally Sharma Venjohn, MHA '13
Staff: Heidi Mastrud
Opioid Work Group
Karen Wick, MPH '94  (Chair)
Allison Fischbach (MHA student)
Chelsea Georgesen, MPH '12
Liesl Hargens, MPH '07
Monica Palese, MPH '15
Edwin "Elliot" Wortham, MHA '15
Staff: Heidi Mastrud