Tobacco companies have long used flavored tobacco products to target young people and minority populations. With the rapid rise in youth use of flavored e-cigarettes and in the wake of alarming reports of vaping-related lung injuries, the public health problems associated with flavored tobacco products are now both acute and pervasive. While the 2009 Family Smoking Prevention and Tobacco Control Act prohibited the sale of most flavored cigarettes, the flavor ban did not extend to menthol flavored cigarettes or to any flavored non-cigarette tobacco products such as e-cigarettes. This exclusion raised serious public health concerns as studies demonstrate that flavored tobacco products, particularly menthol cigarettes, are used at disproportionately higher rates by racial and ethnic minority smokers, LGBT smokers, and teen smokers.
Many local communities have taken significant steps to address this problematic regulatory gap by restricting the sale of all flavored tobacco products, including menthol cigarettes. More recently, a growing number of states and Tribal governments are taking bold action to limit youth access to e-cigarettes, particularly flavored products. This webinar will describe the national policy landscape on flavored tobacco products as state and local policymakers seek to tackle what the U.S. Surgeon General has declared an epidemic in youth vaping. It will also cover how effective e-cigarette regulation is important in the context of the current pandemic.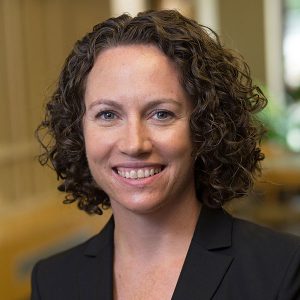 This webinar, hosted by the SPH Alumni Society, is presented by Joelle Lester. Lester is the Director of Commercial Tobacco Control Programs at the Public Health Law Center. Lester leads a team of 15 attorneys working to support tobacco control policy change throughout the United States. The Center does this by providing legal technical assistance to public health professionals and advocates, developing resources on the most effective legal and policy measures to reduce the burden of disease and death caused by tobacco use in the United States, and providing strategic leadership around bold policy options to end the tobacco epidemic.
This webinar is free and designed for public health professionals, although students, social workers, medical professionals and professionals from other industries are welcome to join the webinar.
This webinar will be recorded and available online following the presentation.