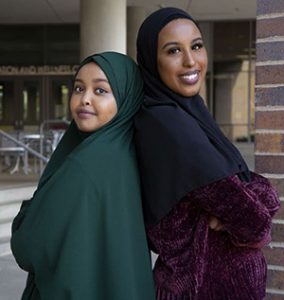 Join us for this free Brown Bag Session, where we meet Fahima Osman and Sumaya Noor.
"After research showed barriers to participation for Somali women, two students successfully campaigned for women-only workout spaces on campus. Hear their story and find out more about how we can work toward making positive changes in our campus community."
All Students, Faculty & Staff Welcome
Bring your own lunch! Microwave & beverages available.