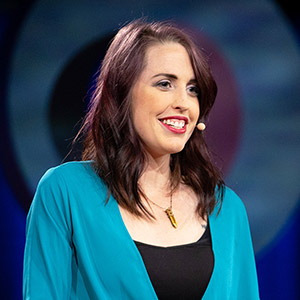 The SPH Equity, Diversity & Inclusion Team (EDIT) invites all Students, Faculty and Staff to join us for an open dialogue around these topics, to help build an open space within the SPH community to bring questions and concerns.
Did you know that almost 150 million people worldwide are born intersex — with biology that doesn't fit the standard definition of male or female? (That's as many as the population of Russia.) At age 10, Emily Quinn found out she was intersex, and in this wise, funny talk, she shares eye-opening lessons from a life spent navigating society's thoughtless expectations, doctors who demanded she get unnecessary surgery — and advocating for herself and the incredible variety that humans come in. (Contains mature content)
Feel free to bring your lunch! Microwave and beverages are available.