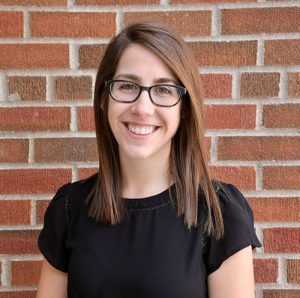 Join us this fall, as we sit down for virtual conversations with our SPH alumni award winners about their career journeys, why they're passionate about public health and how they exemplify the school's value of making health a human right.
Rebecca Leighton MPH, RD, LD is a Health Promotion Specialist at Boynton Health at the University of Minnesota – Twin Cities where she focuses on addressing food and housing insecurity among college students as well as nutrition health promotion. She founded and oversees the Nutritious U Food Pantry which provides fresh produce and staple foods to an average of 800 students every month at the University of Minnesota. Read more about Rebecca.
Rebecca understands the unprecedented challenges of the COVID-19 pandemic and the ongoing and pernicious racial injustices in every community across America that demands an urgent response by people who uphold and promote public health. As a 2020 alumni award recipient, honor her outstanding career and many contributions to advancing the field of public health by making a gift to support BIPOC students and activities and programs that will foster a positive and inclusive climate at the School of Public Health for all students.
Take a moment to share a congratulatory note for Rebecca via Kudoboard. We'll share these messages of support with her after the event.