Join us this fall, as we sit down for virtual conversations with our SPH alumni award winners about their career journeys, why they're passionate about public health and how they exemplify the school's value of making health a human right.
Katie G. Nelson is a freelance journalist, photographer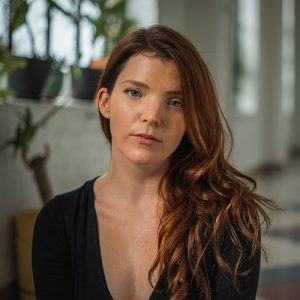 and filmmaker based in Minneapolis, Minnesota and Nairobi, Kenya. She continues to shine a light on issues that affect the poorest and most vulnerable people in the world, using the expertise she gleaned at the University of Minnesota to provide knowledgeable, authoritative and trustworthy reporting from East Africa and beyond. Read more about Katie.
Katie is passionate about supporting SPH students interested in international experiences. As a 2020 alumni award recipient, honor her outstanding career and many contributions to advancing the field of public health by making a gift to support international student experiences via the Pathways to Children International Travel Fund.
Take a moment to share a congratulatory note for Katie via Kudoboard. We'll share these messages of support with her after the event.
Join us for future events to celebrate our 2020 alumni awardees:
Tuesday, October 27 | Harrison Quick, MS, PhD, Outstanding Mentor Award
Thursday, November 12 | Christine Goertz, PhD, Alumni Award of Merit
Date TBA | Rebecca Leighton, MPH, Alumni Innovator Award
We hope you'll join us this fall for one or all of these conversations as we recognize the SPH Alumni Award winners and the many ways alumni and friends contribute to shaping a future of health and the next generation of public health leaders.