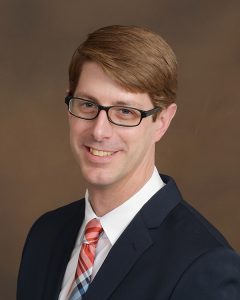 With the growth of specialty pharmacy, many health systems are evaluating entry into the market or expansion of current offerings to keep up with demand. In this webinar, participants will learn about the opportunities and challenges for hospital and health system specialty pharmacies, resource needs and strategy, and criteria to meet the demands of the market, including payer requirements. It will also describe the unique position hospital and health systems hold in the market by covering the components of specialty pharmacy strategy including 340B, limited distribution drugs, and patient services.
This webinar, hosted by the MHA Alumni Association, is presented by Kyle Skiermont. Skiermont is the Chief Operating Officer for Fairview Pharmacy Services, a leading health system based pharmacy organization in Minneapolis, MN. Since receiving his PharmD from the University of Nebraska Medical Center College of Pharmacy, Skiermont has spent 20+ years in pharmacy including traditional retail, clinic based retail, outpatient pharmacy at an academic health center, community and home infusion, specialty, and mail order. In his current role as COO, Skiermont is responsible for strategy and overall operations of Fairview Pharmacy's specialty pharmacy.
This webinar is free and designed for healthcare administrators, although students, medical professionals, and professionals from other industries are welcome to join the webinar. MHA alumni, students and friends of the MHA Program are especially encouraged to attend.
This webinar will be recorded and available online following the presentation.