Across the United States there are 573 federally recognized, 74 state recognized tribes, and 34 federally funded Urban Indian programs in the United States that are home to nearly four million American Indians. The School of Public Health recently created an American Indian public health and wellness graduate minor to train professionals to thoughtfully and effectively address the unique health needs of this culturally diverse population as well as understand the government-to-government relationship the federally recognized tribes have with the U.S. government.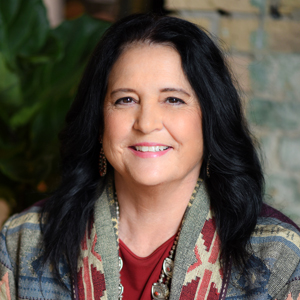 "There remains a tremendous need for a comprehensive program of study that addresses a major void of health and wellness knowledge about the 'First Americans'," said Indian health systems expert and Assistant Professor Linda Frizzell. "This lack of knowledge has a direct impact on every citizens' well-being regardless of residence, race, economic status, or community because the ability of individuals to lead a healthy and fulfilling life depends in part on the wellness of others in the community."
In response, Frizzell and the school created the minor with the aim of building a knowledgeable and culturally prepared workforce. Coursework for the minor includes cultural humility education, which is necessary to understand the complexity and individual characteristics of American Indians. The courses stress details that highlight how each tribe or Indian community has its own unique governmental structure and culture.
The minor also offers opportunities for students from other countries and minority populations to learn about the current American Indian health care and services public health model and potentially adapt it for use in their own communities.
"There's high demand for culturally-cognizant, professionally trained health and wellness personnel, who are prepared to work within the unique world of tribal public health and wellness," says Frizzell. " In addition, those who are currently working in this field can benefit directly from the additional knowledge and administrative skills necessary to provide optimum advocacy and service for complex innovations, creative program designs, and improvements to local and national policy and legislation. Lastly, it is fundamentally necessary to understand that the American Indian health system is unlike any other. It serves the poorest, sickest and most remote populations in the United States. Each tribe's culture undergirds and guides their elected leadership to meet their respective unique needs in this complex environment."