MHA student Nafeesa Dawoodbhoy is featured in a documentary on queer women's health, called "Patient No More," premiering on Tue, May 14 in St. Paul, MN. The film gathers experts from the medical profession, local community, government and more to explore the barriers LGBTQ+ women encounter across health care systems and how the never-ending hunt for affirming care affects their lives.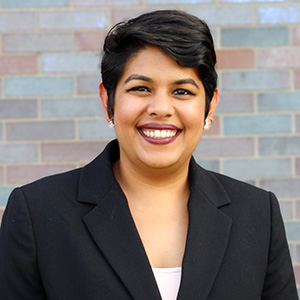 "I love the idea of a documentary focusing on queer women's health as queer women are often invisible, misunderstood, and ostracized in health care and women's health," says Dawoodbhoy.
Dawoodbhoy, who is a sexual health educator, discusses medical notions of "risky" sexual behaviors and how that often leads queer people, people in open relationships or those who are classified as deviant by the medical community to be treated as risky patients.
"Sexual risk is defined by the medical profession in a way that deems everyone not following a heteronormative, monogamous sexual life to be considered risky," says Dawoodbhoy. "I talk about how these notions of risk impact queer health care and how, ultimately, patients are in charge of their bodies and how much risk they choose to take."
Watch the official trailer
Read May 22 screening details