Environmental Health Sciences graduate students, Prabha Atluri and Melanie Firestone, have been awarded MnDrive Global Food Ventures fellowships for 2016-17.  As part of the program, they will participate in activities designed to help build their skills in communications and problem solving along with pursuing individual research projects.  Craig Hedberg, professor in the Division of Environmental Health Sciences, will serve as their advisor.
Prabha Atluri
"Evaluation of Recalls of FDA-regulated products due to salmonella contamination."
Prabha is an MPH student in the Infectious Diseases track, and is also minoring in Epidemiology. Her project consists of an evaluation of recalls of FDA-regulated products due to Salmonella contamination. It is with the hopes that the information generated will contribute to the ultimate goal of stream-lining the process of translating public health surveillance results into industry-based preventive controls.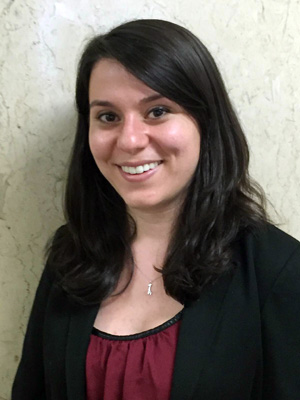 Melanie Firestone
"Enhancing food systems solutions through increasing access to healthy food options with a focus on food safety."
Melanie is pursing a PhD in the Environmental Infectious Diseases concentration.  Her research project will endeavor to determine characteristics of quick service restaurants, in order to obtain a better understanding of the restaurant landscape, particularly in relation to small, non-chain restaurants and carryout facilities, as well as food safety knowledge and needs across the Twin Cities. The aim of this project is to enhance food systems solutions through formative research on increasing access to healthy food options with a focus on food safety to limit contamination. A central goal is to contribute to the existing literature on this topic and increase collaboration and integration between healthy food access initiatives and food safety practices to advance a comprehensive food system. This formative research will then be used to guide community-based interventions focused on improving the availability and promotion of healthy, safe foods.