Guiding a New Generation of Healthcare Professionals
Gabrielle Cummings, MHA '02, is the President of Highland Park Hospital, NorthShore University HealthSystem in Highland Park, IL where she leads strategic vision and operations.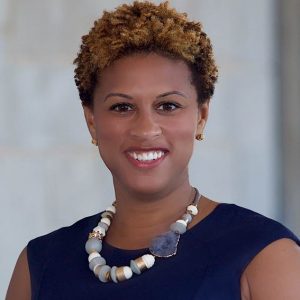 Which issue in your work do you care about most?
I care about the aging healthcare workforce and how to retain the wisdom and knowledge of those experts in the field headed toward retirement. We must adjust our approaches to recruit and support the new generation of healthcare professionals entering the field.
How are you addressing this issue in your organization?
I purposely connect more experienced and longer tenured healthcare professionals with early careerists. The financial and quality challenges of an aging workforce are significant, widespread, and require industry change. This is a challenge that I, and many of my colleagues, are planning to address in the coming days, weeks and months.
How are you innovating to improve your organization's outcomes?
I support my organization in implementing a strategic imperative called NorthShore 20/20, which directly addresses the financial and quality challenges of an aging workforce. This effort focuses on creating unique methods to ensure effective and high quality patient care while managing financial risk. There are 4 key pillars under the NorthShore 20/20 imperative focused on care transformation, efficiency and productivity, network strategies, and smart growth. Our goal is to enhance care and reduce costs by the year 2020.
How do you give back to the University of Minnesota MHA program?
I actively support the Minnesota MHA program because it was instrumental in setting me up for success and giving me the foundation to be an effective healthcare leader. I sat on the MHA Alumni Association board for several years and visit campus annually to recruit administrative fellows and summer interns. This fall I will lecture in a new professional development class for full-time University of Minnesota MHA students.
What do you like most about your job?
I love my team, my colleagues, and the community we care for. I also love that everything I engage in directly correlates to giving back and supporting people in feeling safe and well cared for. I learn something new every day and I am challenged in ways I could never imagine. I am proud of the care that my team provides and the positive impact we have on our communities.