A Note from the Master of Healthcare Administration Program Director
We are pleased and proud to offer this issue of our MHA News. It showcases the impressive achievements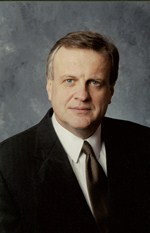 of our students, faculty and staff.
A key message behind the stories is our success in weaving a tapestry of graduate education experiences for healthcare professionals pursuing differing paths of leadership from varying points on their career journey. Our mission is global in scope with a mindful appreciation of our history, traditions and commitments to our legacy and its foundation.
We hope you enjoy this installment of our MHA news. It underscores how committed students, faculty, staff and alumni can work together to "make a difference".
~Daniel K. Zismer