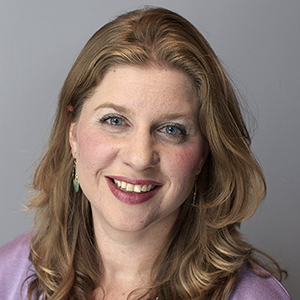 More than 1-million people each year develop blood clots in their veins. This condition, which is known as venous thromboembolism (VTE), affects more than 20 percent of cancer patients and can be particularly deadly for them.

"VTE is the leading cause of death in cancer patients after cancer itself," said University of Minnesota School of Public Health Associate Professor and VTE researcher Pamela Lutsey. "It's a serious, significant problem."
To better understand treatment options for VTE in cancer patients, Lutsey recently co-authored a study evaluating the safety of using a new type of drugs, called direct oral anticoagulants (DOACs). She found that among cancer patients with VTE the newer medications appear to be just as safe to use as the older, commonly used (but less convenient) options of heparin and warfarin. The study was published in the Journal of Thrombosis and Haemostasis.
Tricky Treatments
VTE events in cancer patients are often treated with the blood thinners warfarin and heparin, however, these older drugs are less convenient than the DOACs as they require regular monitoring, may interact with diet, and heparin requires daily injections.
"When treating VTE we have to walk a fine line," says Lutsey. "We need to thin the blood to eliminate and prevent future clots, but if we anticoagulate too much, a patient can be at risk for adverse bleeding events."
The medical community has been eager to prescribe the new DOAC drugs to non-cancer patients with VTE because they have been proven safe and are easily taken as a pill just once a day. Based on this, doctors have been giving the drugs to cancer patients as well despite the fact there has been very limited research on their safety and efficacy in helping people who have cancer.
Lutsey found the practice concerning because treating VTE in cancer patients is more complex since the illness and its treatments seem to contribute to clotting and produce different bleeding problems. Given those unique issues, she wanted to know if DOACs were a safe option for cancer patients.
Comparing Bleeding Events
To find out if DOACs are appropriate for cancer patients, Lutsey and her team, which includes Associate Professor Richard MacLehose, looked at hospital records of nearly 27,000 people diagnosed with both cancer and VTE from 2011 to 2015. Overall, there were 1,204 hospitalized bleeding events in total and 4.4 percent of the patients with VTE and cancer had a bleeding event per year. She then compared the records of those treated with DOACs to those treated with warfarin and heparin to see if there were any differences in the occurrence of adverse bleeding events, such as brain bleeds.
The analysis revealed that the bleeding risks of cancer patients taking DOACs for VTE were similar to those using warfarin and heparin.
"We're excited because this paper provides some of the first data on the safety of DOACs for VTE treatment in a large group of cancer patients," says Lutsey. "The findings could eventually help establish medical guidelines regarding the safe, effective use of DOACs for treating these patients."
Lutsey is continuing her researching with upcoming studies examining VTE treatments in various populations including cancer and kidney disease patients.