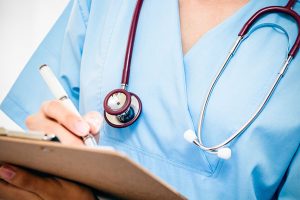 In the United States, colorectal cancer is the fourth most common cancer diagnosed among adults and the second leading cause of death from cancer. An updated American Cancer Society guideline co-authored by School of Public Health Professor Timothy Church says colorectal cancer screening should begin at age 45 — instead of 50 — for people at average risk. The new guideline is based in part on data showing rates of colorectal cancer are increasing in young and middle-aged populations.
The updated recommendations were recently published in CA: A Cancer Journal for Clinicians, a peer-reviewed journal of the American Cancer Society.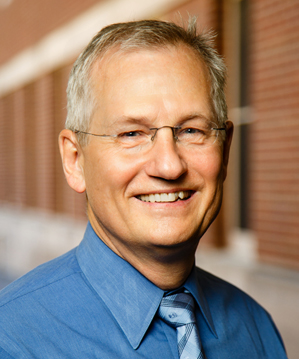 "Colorectal cancer is becoming more prevalent in younger people," says Church. "Asking people to begin screening at 45 rather than 50 will prevent cancer and deaths in some of those younger individuals who currently are not encouraged to get screened."
The new recommended starting age is based on colorectal cancer incidence rates and results from microsimulation modeling that shows a favorable benefit-to-burden balance of screening beginning at age 45, and the expectation that screening will perform similarly in adults ages 45 to 49 as it does in adults for whom screening is currently recommended (50 and older).
The American Cancer Society recommends:
Adults ages 45 and older with an average risk of colorectal cancer undergo regular screening with either a high-sensitivity stool-based test or a structural (visual) exam, depending on patient preference and test availability.
As a part of the screening process, all positive results on non-colonoscopy screening tests should be followed up with timely colonoscopy.
Average-risk adults in good health with a life expectancy of greater than 10 years should continue colorectal cancer screening through age 75. Clinicians should individualize colorectal cancer screening decisions for individuals ages 76 through 85, based on patient preferences, life expectancy, health status and prior screening history. Clinicians should discourage individuals over age 85 from continuing colorectal cancer screening.
The recommended options for colorectal cancer screening are: fecal immunochemical test (FIT) annually; high sensitivity guaiac-based fecal occult blood test (HSgFOBT) annually; multi-target stool DNA test (mt-sDNA) every 3 years; colonoscopy every 10 years; CT colonography (CTC) every 5 years; and flexible sigmoidoscopy (FS) every 5 years.
The new guideline does not prioritize among screening test options. Given the evidence that adults vary in their test preferences, the guidelines development committee emphasized that screening rates could be improved by endorsing the full range of tests without preference. The American Cancer Society has developed new materials to facilitate conversations between clinicians and patients to help patients decide which test is best for them.