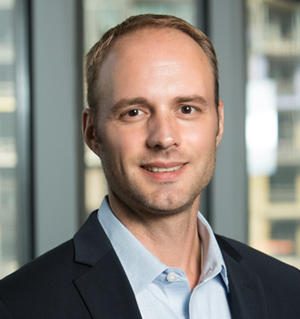 Coronary artery disease and stroke are the leading causes of death across the U.S., killing nearly half a million people each year. To help save lives, a number of cities across the country have attempted to implement public health policies to broadly target cardiovascular disease (CVD) risk factors in their communities. Starting in 2002, New York City (NYC) instituted an aggressive combination of strategies to encourage healthier lifestyles and behaviors among its residents. Now, a new study co-authored by a School of Public Health researcher shows that NYC did better than the rest of country in reducing CVD-related deaths.
The paper, co-written by senior author and Associate Professor Ryan Demmer, was recently published in the American Journal of Epidemiology.
NYC attempted to improve CVD risk through a variety of measures, including taxation, regulation, marketing, and infrastructure investment. One such measure was a comprehensive tobacco control program, which required smoke-free workplaces, increased the tax on cigarettes and the presence of anti-tobacco advertising, and offered free nicotine replacement therapy to smokers. The city also promoted healthy eating behaviors and improve diet quality through policies aiming to discourage fast food purchases and increase the accessibility of nutritious foods.
To see if the programs saved lives, Demmer and his colleagues looked at the death records of more than 1 million New Yorkers who died between 1990 and 2011 and compared the data with national death statistics. The researchers wanted to see if CVD death rates in the city fell in the years following the start of the new programs, and determine if the rates were better than the rest of the country.
"We found that in New York City mortality rates from atherosclerotic cardiovascular disease started declining more rapidly in the years following aggressive public health policy interventions," says Demmer.
The study showed that the rate of decline in atherosclerotic cardiovascular disease mortality nearly doubled for men and women in NYC following these interventions.
"The same result was not observed in the nation as a whole," says Demmer. "This suggests the NYC policy implementation might have made the difference."
Demmer stressed that health policy implementation is often politically contentious and requires strong evidence for effectiveness. He believes that this study will help convince policymakers that integrated city-level policies targeting multiple CVD risk factors can reduce the disease's mortality rates.
"These findings support the effectiveness of large-scale, integrated policy implementation — such as anti-smoking legislation, calorie labeling, creating walkable cities, and trans fat bans — to reduce CVD risk factors," says Demmer.
The lead author of this study was Paulina Ong, a student of Demmer's at Columbia University. Additional study co-authors included Gina Lovasi from Drexel University as well as Ann Madsen and Gretchen Van Wye from the New York City Department of Health and Mental Hygiene.