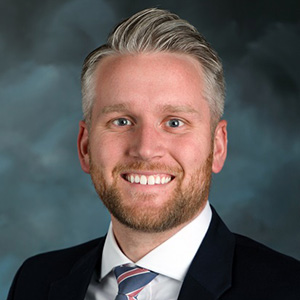 Lea Regional Medical Center Board of Trustees announced Dan E. Springer (MHA '15) accepted the position of chief executive officer. Springer came from SageWest Health Care in Lander and Riverton, WY, two campuses with a combined 159 bed capacity. He has served as chief operating officer and administrator of the Riverton Campus since August 2017.
Prior to his current role, Springer was the assistant chief executive officer and interim practice administrator for Bayfront Health St. Petersburg, in St. Petersburg, FL, a 480-bed academic medical center. He has also served as the assistant administrator for the Valley Hospital in Spokane, WA, a 123-bed acute-care hospital.
Springer earned a Bachelor of Science in exercise science from Brigham Young University in Provo, UT, and a Master of Healthcare Administration from the University of Minnesota – Twin Cities School of Public Health in Minneapolis, MN.
In addition to increasing responsibilities in healthcare administration management, Springer has considerable volunteer experience, including: Rotary Club International, March of Dimes, Goodwill, Special Olympics, and mission work for the Church of Latter Day Saints. He is an Eagle Scout, and an avid runner, having completed in several marathons and Spartan events.
Chairman of the Lea Regional Board of Trustees, Mark Roddenberry, states, "The Board and I are happy to announce that Dan has accepted the position as Lea Regional's CEO, and we eagerly await he and his family's arrival in Lea County." Roddenberry continued, "Those of us who interviewed Dan were impressed with his achievements in improving quality while engaging those he worked with — both internally and externally. He's going to be a dynamic leader for Lea Regional as we continue to grow services and enhance the quality of care."
Springer stated, "I'm excited to come to Lea Regional to work with the team to improve the quality of lives of the people in the community we serve. A hospital is only as strong as its relationship with the community, so my goal is to strengthen this relationship through enriching every life we encounter."