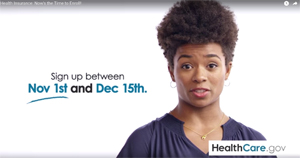 In 2017 the Trump Administration decided to cut all television advertising for HealthCare.gov, the federal health insurance marketplace started in 2014 as a result of the Affordable Care Act (ACA). This action alarmed researchers and advocates because robust marketing is considered important for getting people who need insurance enrolled and for maintaining a functioning insurance market with a mix of healthy and sick enrollees.
But how much do television ads matter? While there has been limited research on this question, a new study led by the School of Public Health examined the relationship between television media (including health insurance ads, political advertising and news media) and shopping for and enrolling in health insurance in 2014.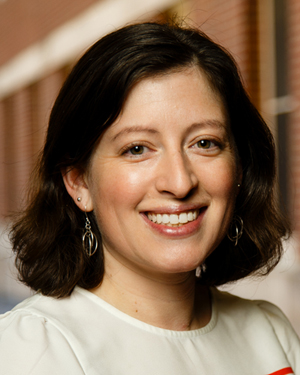 The study, led by Associate Professor Sarah Gollust and co-authored by Associate Professor Pinar Karaca-Mandic from the Carlson School of Management, was published in the journal Health Affairs.
The study combined data from the 2014 National Health Interview Survey with data on the volumes of television advertisements and news media reporting about the ACA that aired in the counties where survey respondents resided. They included two different types of television advertisements — advertisements marketing insurance (including those sponsored by the federal government, state governments, private entities, and other sponsors) and advertisements from political sponsors that were opposed to the ACA.
The study revealed that survey respondents who lived in counties with higher numbers of federally sponsored ads aired in the 2013-14 open enrollment period had higher odds of both shopping for and enrolling in a marketplace plan. It also found that survey respondents living in counties with higher numbers of political ads had lower odds of both shopping and enrolling, suggesting that the high volumes of political ads aired in 2014 (leading up to the midterm election) that were opposed to the ACA may have shaped consumers' decisions.
"One important innovation of this study is that we included three different types of media messages that were all competing for consumers' attention during the first open enrollment period of the Affordable Care Act: ads for health insurance, ads by politicians opposing the ACA, and news media reports of the law," says Gollust. "We also found that, while people living in counties with more federally sponsored ads were more likely to shop for and enroll in insurance, those living in counties with more anti-ACA political ads were less likely to shop for and enroll. These findings tell us that the dramatically polarized politics of the ACA may have affected people's actual behaviors."
"Using data from the National Health Interview Survey allowed us to uniquely capture shopping for and enrolling in a Marketplace plan as opposed to broader insurance enrollment measures," said Dr. Karaca-Mandic, senior author of the study. "This is important because in 2014, the ACA Marketplace plans were brand new, and we were able to examine how media messaging was associated with the uptake of early market dynamics."
According to the investigators, more research is needed to understand whether the ads actually influenced enrollment versus other related factors. Additional research should also address the relationship between advertising and health insurance enrollment in the years since 2014. Since 2014 was the first year that the new ACA insurance plans became available, advertising may have been more important.