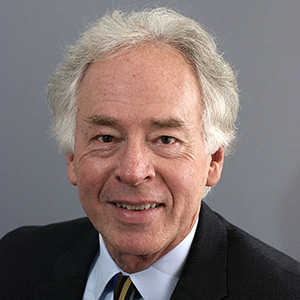 Jim Begun, School of Public Health James A. Hamilton Professor of Healthcare Management, has been honored for his dedication to students with the University of Minnesota's Award for Outstanding Contributions to Graduate and Professional Education. He can now add Distinguished University Teaching Professor to his title and becomes a member of the Academy of Distinguished Teachers.
"I'm so pleased that the University has recognized Jim as the extraordinarily gifted and compassionate teacher that we know him to be," says School of Public Health Dean John Finnegan. "He reaches more than 250 students every year with his competency-driven curricula and gives them the skills they need to succeed. What's more, he generously supports them with publishing and career development opportunities and patient and wise advising. We have always been extremely fortunate to have Jim as part of our school."
Begun focuses on building engagement with students to make learning more effective. He does that by matching course content with workplace competencies and using examples and cases from the field, while urging his students to develop self awareness and a strong sense of purpose. His stellar teaching and curricula development have played a major role in the MHA program being consistently ranked among the top five in the country.
Begun is also the recipient of SPH's Leonard M. Schuman Award for Excellence in Teaching; the Faculty Award for Excellence in Teaching from MHA students in 2006, 2015, and 2018; and his field's highest teaching honor, the Gary L. Filerman Prize for Innovation in Healthcare Management Education.