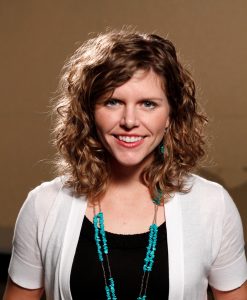 In the U.S., 80 percent of jobs today are in the service sector. Many of those positions require people to work non-standard schedules, such as evenings or odd hours. The work can be a strain on people's schedules, and previous research suggests that it can be hard on their health as well.
"A lot of this convenient, 24-7 life that we live has rapidly set in over the past decades, and it's important to ask 'is it good for us?'," says Megan Winkler, a postdoctoral fellow with the School of Public Health.
To learn more, Winkler recently completed a study looking at the risks for a range of concerning health behaviors and outcomes among full-time employees with non-standard work schedules (NSWSs). The study was published in the journal SSM-Population Health. Data for the study was provided by the school's long-running Project EAT, which examines various aspects of eating, activity, health, and well-being among youth and young adults.
For the study, Winkler defined workers with NSWSs as people with evening, night or rotating, and irregular schedules. She compared the well-being of workers with NSWSs to people with typical daytime work schedules.
"By comparing just those two groups, we saw a number of significant differences in who exhibited unhealthy behaviors," says Winkler.
The study showed that, compared to standard schedule workers, people with NSWSs are at significantly increased risk for obesity, depression, poor sleep, substance use, greater recreational screen time, and unhealthy dietary practices.
Additionally, when Winkler specifically looked at how the different types of workers with NSWSs faired, she found something unexpected.
"As a nurse I had worked the night shift, and, so, for this study I assumed that people working those schedules would be the group experiencing most of these problems," says Winkler. "However, when we broke non-standard workers into subgroups we found that the risk estimates were often similar across irregular, evening, and night workers  — it really surprised us!"
Winkler says the results indicate a need for more research looking at the social disruption NSWSs cause.
"What is it like to be going to work when everybody else is going home? What is it like to have a six to seven hour break in your workday? I think we have to take step back and look at the broader social experiences of non-standard workers to better understand how it's affecting them," says Winkler.
She also recommended that investigators look into designing interventions to support those who are required to work NSWSs, such as medical staff, police officers, and firefighters.
Winkler is continuing to examine topics involving non-standard work hours through studies of people who work more than 40 hours a week as well as those who juggle schedules, for example, college students who work full-time.