Mothers, Children & Families
Our school has had a deep commitment to the health and well being of mothers, children, and families for nearly 75 years. Our Maternal and Child Health program is one of the largest, most longstanding in the country and, in 1954, we established the Center for Leadership Education in Maternal and Child Public Health.
Mothers and children in the U.S. and around the world are often resilient and strong, yet they remain our most vulnerable population. According to the United Nations, across the globe there are 289,000 maternal deaths, 2.6 million stillbirths, nearly 6 million deaths in children under the age of five, and 1.3 million adolescent deaths each year. Most of these deaths are preventable.
As we near 2030, specific concerns for this population will grow, including access to clean air and water and availability of nutritious food.
We cannot predict what will happen to rates of discrimination against women or the impacts on families of violence, war, and displacement, but we are devoted to increasing every opportunity for mothers, children, and families to survive and thrive.
With our school-wide, collaborative, and unified research, we are finding solutions to existing challenges and preparing to meet those of the future.
Learn more about our research
To create healthier lives for women, children, and families now and in the future, we leave no stone unturned.
We pay special attention to at-risk pregnant women and our studies have policy implications and a wide reach. For example, we're finding increasing rates of maternal opioid use in rural America and thus the number of infants with neonatal abstinence syndrome. And research into a common plastic's ability to alter hormone-related levels in expectant mothers and affect their child's development may curb its use in consumer products.
Our seminal studies on the use of doulas during pregnancy and birth led to a bill allowing Medicaid payments in Minnesota for certified doula services that may help disrupt our country's persistent racial and ethnic disparities in birth outcomes.
Helping mothers postpartum is crucial — approximately 600,000 U.S. women suffer from postpartum depression each year and we aim our research at understanding the extent of this critical issue among select populations. One study found significant racial and ethnic disparities in the initiation and continuation of postpartum depression care, a situation that may only increase with changing U.S. demographics and that warrants clinical and policy attention.
As we move into the future, our research into the health of women, children, and families will use every tool and technology possible to help them forge better lives and overcome historic vulnerabilities. A recent graduate student project provided expectant mothers in Uganda with personalized pregnancy and postpartum information via text messages. If they respond to the text with symptoms indicating a potential health complication, the network alerts their midwives.
Our research leads change by investigating health insurance policies, because a family's well being can hinge on access to affordable care — an issue that will remain in flux in the coming years. One study, for example, determined that children with same-sex parents are less likely to have private health insurance, but that the disparities diminished in states that allowed same-sex marriage, civil unions, and second-parent adoptions.
A unique, and on-going study of children, families, and food, Project EAT, shows, among other things, the power of family meals to forge current and future health, especially in children. Families in all shapes, sizes, and constructs will continue to have challenges and our work to support them is laying a path toward healthier practices and policies.
Explore our work in mothers, children & families
Faculty in Mothers, Children & Families
SPH2030 New Faculty Hires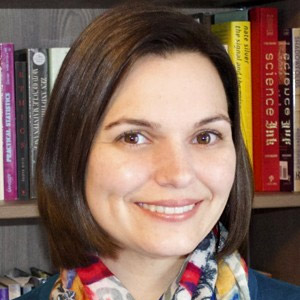 Assistant Professor
Nicole Basta
 investigates the epidemiology and transmission of infectious diseases, the impact of vaccines, vaccination programs, and other public health interventions.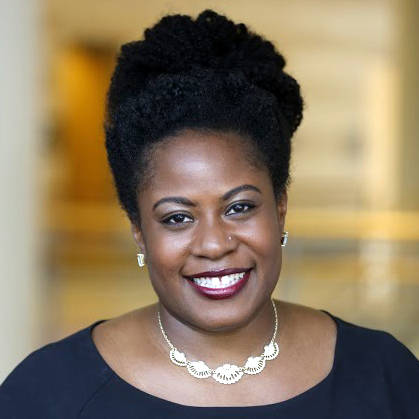 Assistant Professor Rachel Hardeman is a health equity researcher who focuses on the role of the clinician, health care delivery systems, and the policy environment in reducing disparities in outcomes and quality of health care.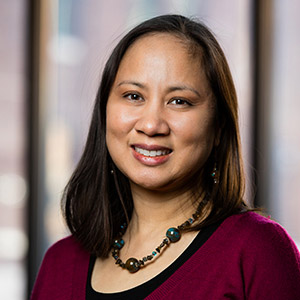 Associate Professor Marizen Ramirez conducts epidemiologic research on injury, violence, and disaster preparedness particularly in underserved, high-risk populations including children, persons with disabilities, agricultural workers, and rural populations.