Curriculum
Program Format
60 credits, 21 months (48 Required; 12 Electives)
The Master of Healthcare Administration (MHA) curriculum emphasizes mastery of leadership and management tools and skills as practiced in health care organizations. Core business courses—management, finance, accounting, economics—are uniquely designed for application to health care organizations.
Students learn and apply The Minnesota Problem Solving Method, a rigorous, practical method of solving problems and interacting with top-level executives in a variety of health care organizations. The program is CAHME-accredited, the gold standard in graduate healthcare education.
The Master of Healthcare Administration is delivered in a learning cohort model. All students start the program together and progress through the same curriculum, providing opportunities to learn and work together. The program requires a minimum of 60 credits over 21 months (48 credits required, 12 elective).
Experiential Learning
The MHA student experience is enriched with career development, events, faculty support, and hands-on learning opportunities such as national case competitions where teamwork, problem solving, and communication skills are applied to real-life management scenarios.
Summer Residency
All students enrolled in the MHA program are required to complete a summer residency. The residency provides students with a concentrated period of time to relate and apply what they have learned in the classroom to a health care organization. Students are introduced to the daily activities of an organization from the perspective of top management.
Students enrolled Fall 2018 or later
The School of Public Health has revised its curriculum across programs and divisions to meet the new guidelines issued by the Council on Education for Public Health (CEPH). Students who enroll in Fall 2018 or later will meet the following revised curriculum:
2018-2019 MHA Curriculum Information (PDF)
2018-2019 SPH-wide Student Guidebook (PDF)
Students enrolled prior to Fall 2018
Students who enrolled prior to Fall 2018 should follow the requirements that were in place at the time. Please refer to curriculum information in the student guidebook according to the year of your enrollment.
SPH Student Guidebooks Archive
Contact Katie Keyser at loas0001@umn.edu should you have any questions.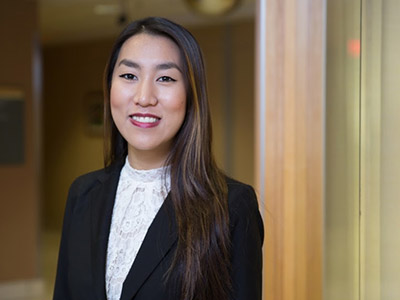 "The breadth of experiential learning opportunities and real projects in top health care organizations boosted my confidence and prepared me to hit the ground running in my fellowship."
Bianca Nguyen '17, Administrative Fellow, Beaumont Health