MHA Alumni Board
Our Mission
To promote excellence in healthcare leadership by assuring the MHA Program's success and cultivating a satisfying life-long alumni network.
Our Vision
To be the most relevant network of resources for MHA alumni and students and a cornerstone of the Program's continued success.
Executive Committee 2018-2019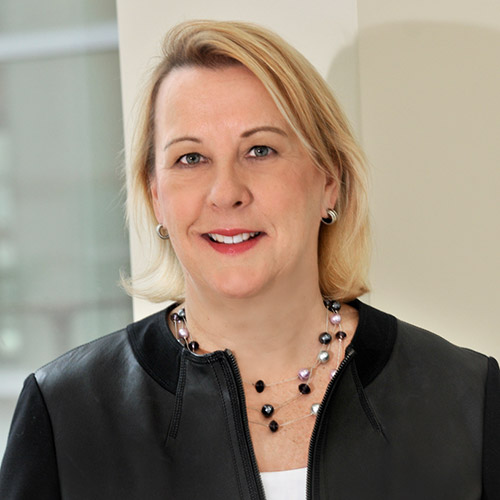 Margaret Van Bree '86 | Chair
Rhode Island Hospital
Providence, RI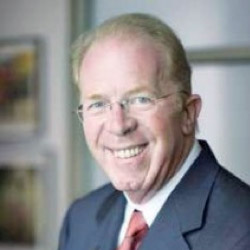 Patrick Hays '71 | Vice Chair
Retired President and CEO
BlueCross BlueShield Association, Chicago
University of Southern California
Clinical Professor
Advisor to Management
Henderson, NV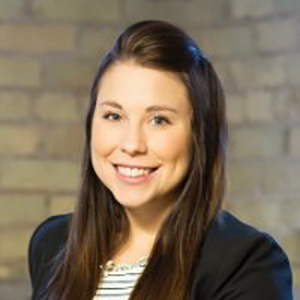 Geri Carroll '16 | Secretary
Organizational Effectiveness Consultant
Slalom Consulting
Boston, MA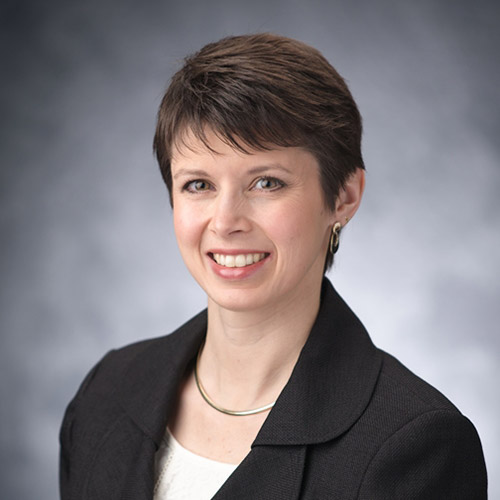 Jeni Hallatt '00 | Treasurer
Vice President
Mercy Health System
Lake Geneva, WI
At-Large Directors
Giles Caver '91
Chief Business Development Officer
Satellite Healthcare, Inc.
Greg Hart '76
Principal
CliftonLarsonAllen LLP
Rosemount, MN
Kenneth Jones '03
President
AMITA Health St. Francis Hospital
Evanston, IL
Tony Kouba '08
Managing Director
Integrated Healthcare Strategies
Northridge, CA
Chris Meyers Janda '91
Vice President
Premier, Inc.
Eden Prairie, MN
Donald Moore, Jr. '92
Chief Executive Officer
Pueblo Community Health Center
Pueblo, CO
Scott Mortensen '09
Region Operations Officer
Intermountain Healthcare
Morgan, UT
Kristin Mullen '99
CEO
E & A Physical Therapy
Philadelphia, PA
Alison Page '96
Chief Executive Officer
Western Wisconsin Health
River Falls, WI
Merrin Permut '10
Executive Director
Legacy Health Partners
Portland, OR
Colleen Reitan '86
Retired, Executive Vice President & President Employer Solutions
HCSC (Health Care Services Corporation)
Avon, CO
Robert Sabina '10
Assistant Vice President
HCA Gulf Coast Division
Manvel, TX
Molly Steffen '05
Vice President
Allina Health Improvement System
Minnetonka, MN
Student Representatives
Cameron Gabriel, Class of 2019
Andre Le Blanc, MHA executive cohort 10
Ross Pickett, Class of 2020
Jamie Walski, MHA executive cohort 9
Ex-Officio
Jean M. Abraham, PhD
Director & Wegmiller Professor
MHA Program
Executive Director
MHA Alumni Association/Foundation
Mary Ellen Wells '84
Dyad Partner
MHA Program
Past Board Members
All MHA alumni are invited to get involved by serving on a leadership committee of the board. If you are interested, please contact the staff person listed below.
Education & Engagement Committee
The MHA Education & Engagement Committee is responsible for alumni & volunteer Engagement, including planning alumni events such as MHA alumni webinars, the Healthcare Leadership Symposium, etc.. The committee also works to provide valuable feedback to program leadership about curriculum and practical learning opportunities. Contact Sara Pennebecker.
Philanthropy Committee
The MHA Philanthropy Committee plays an essential role in securing philanthropic support to enhance the overall strength of the MHA Program. Contact Anna Dirksen.
Committee Members
MHA Philanthropy Committee
Currently on hiatus.
MHA Education & Engagement Committee
Molly Steffen, MHA '05 (co-chair, board member)
Mark Enger, MHA '76 (co-chair)
Ronald Baer, MHA '74
JC Buswold, MHA '13
Geri Carroll, MHA '16
Giles Caver, MHA '91
Jack Dressen, MHA '14
Pete Engler, MHA '18
Jamie Hornibrook, MHA '98
Staff: Sara Pennebecker, Mary Ellen Wells, MHA '84