"Public health is a largely values-driven field, which appeals to me because I have a deep desire to help people live healthier, happier lives.
While I have always been interested in health care, my plans to pursue an MHA solidified three years ago when my husband was in a horse-riding accident and suffered a traumatic brain injury. He was comatose and minimally conscious for over two months and has continued rehabilitation since then.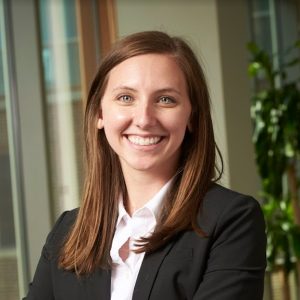 Through my husband's recovery, we have worked with multiple hospitals, rehab clinics, long-term care facilities, and home health/PCA agencies. We had many great experiences in each place but I found that even geographically close health care organizations have a lot to learn from one another. Those experiences exposed me to virtually every aspect of health care and inspired me to make changes in the industry.
I'm now very passionate about creating truly patient-centered care. With advocating for and navigating my husband's care, I've developed a love for problem-solving, increasing efficiency, and amplifying the patient voice in process improvements and system design.
When systems and processes are truly centered on patients, I believe there will be better outcomes and better experiences — effectively helping people live healthier and happier."