"I'm studying public health because I want to make a difference — especially in the lives of children.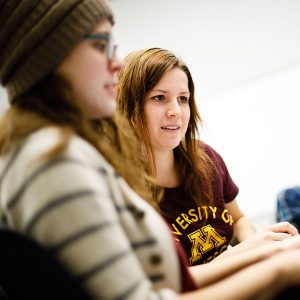 Children have their whole futures in front of them, and if I can help make beneficial changes to their health while they are young, it could potentially prevent later health issues and allow them to live longer, healthier lives.
I started undergrad as a pre-med student, but I found out that I am terrified of needles and I needed a new plan. I discovered that public health is a field where I can still help people, but in a more behind-the-scenes role.
Now, I'm studying biostatistics and learning how to conduct research that will impact how doctors prevent illnesses or treat patients. I currently assist with the childhood obesity research group here at the University. I help this group research cardiovascular health in obese children as well as the effects of surgery or drugs to induce weight loss in these individuals."