"I'm excited about the global impact that biostatistics can make on public policy and clinical standards of care.
The power of statistical models and data interpretation can provide information that leads to broad and positive changes to the health care system.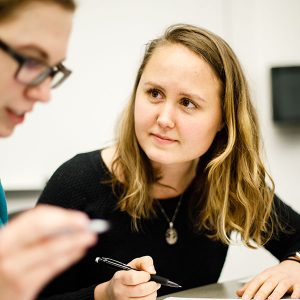 I want to work on clinical trials where I will be able to work with — and learn from — a multitude of fields, such as medicine, epidemiology, and public policy. As a student, I'm already working on research, advised by Jim Neaton, looking at cardiovascular disease in HIV infected individuals. I've found that this research is compelling because I'm learning about not only statistical methods, but also some of the biological mechanisms behind cardiovascular disease.
I'm specifically interested in strategic clinical trials that are looking at different ways to treat a disease because I find them to be powerful tools that can quickly improve medical care and treatments. I am also interested in the personalized health initiative and the use of genomics as a way to influence and target study populations to increase the efficiency and efficacy of treatments."