"I was first introduced to public health in my junior year of college. I was working in a hospital in Fargo as a nurse aide and I noticed how often patients were readmitted to hospitals, which made me start thinking about how to avoid that through prevention.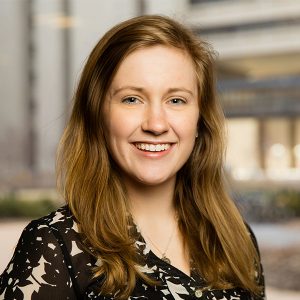 Direct service care is important, but I wanted to take a systematic look at problems.
After that I worked as a caseworker in Connecticut at a homeless shelter. There was a clear disconnect between policy makers and those serving in the field. Every issue could be framed as a public health issue like how to address a social determinant of health based on housing.
I also worked at a free healthcare clinic where I saw a lack of low-income housing. 80% of the people I met with were homeless and when they would go to the doctor, they would be told to manage their diabetes, but if you're homeless, you are not going to have controlled diabetes so there is a gap there.
Public health is basically looking at the health of a population and I'm a very 'big picture' person. I love that public health looks at wider issues and how we can address them. Our healthcare system prides itself on curing people. Public health prevents people from getting sick in the first place."