In this keynote, Andy will discuss the future of public health and how the public health community will need to address imminent changes — such as rapid population growth, the unprecedented aging of societies, an increasingly global economy, a warming climate, and the prevalence of chronic disease — to advance a future of health.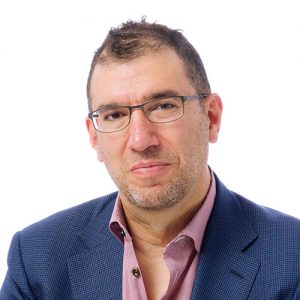 Andy Slavitt
Founder, United States of Care, Founder, Town Hall Ventures, Former Head of Medicare, Medicaid & ACA for Obama
Andy Slavitt is a well-known health innovator and has decades of private and public sector leadership in health care.
Read more
Over his career, Slavitt has shaped some of the most significant and successful initiatives in health care impacting millions of Americans and the shape of the health care system. From 2015 to 2017 he served as the Acting Administrator for the Centers for Medicare & Medicaid Services (CMS) under President Obama. Under his leadership, the U.S. healthcare system saw record reductions in the uninsured rate, nationwide improvements in quality, record low cost growth, and a major upsurge in value-based payment models. Slavitt was also the former CEO of Optum Insight and Group Executive Vice President for Optum.
Slavitt has been recognized as one of the ten most influential people in health care by Modern Healthcare magazine in their annual rankings. He currently serves as Board Chair of United States of Care, a non-partisan non-profit dedicated to ensuring that all Americans have access to quality, affordable health care, and that policies to make progress toward that goal are politically feasible and fiscally responsible. Slavitt is also the senior partner in Town Hall Ventures a venture firm focused on investments in the most under-served parts of health care.
Twitter: @ASlavitt