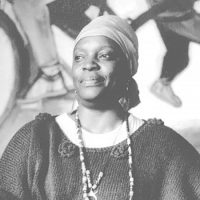 Atum Azzahir
CEO, The Cultural Wellness Center
In ceremonies that were held in 1989, 1990 through 1992 Atum Azzahir received titles of Elder, Shemsu, and Mother from the Communities of African People in America, the Caribbean and the African continent, to whom she has dedicated her life's work.
Read more
Elder Atum, a teacher and a practitioner of African Thought & Spirituality, received her D-Litt Kemii Doctor of Literature from the International Khepran Institute, an honor that acknowledges her work in building sustainable, cultural institutions in African communities. She has developed and managed organizations, written and produced materials on African intellectual heritage, and designed Rites of Passages Programs, Initiations, and Ceremonies for Healing. The institutions she has founded have created community models for workforce redevelopment, entrepreneurship, and mediation practices in order for the African in America to interface in mainstream communities.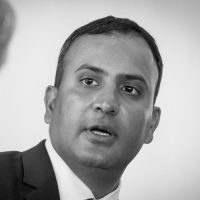 Cyrus Batheja
Chief Growth Officer for myConnections™ and Medicaid Vice President, UnitedHealthCare
Cyrus Batheja is the Chief Growth Officer for myConnections™ and Medicaid Vice President at UnitedHealthcare Community & State.
Read more
myConnections™ is a UnitedHealthcare program that helps low-income individuals and families access essential social services that are the gateway to better health. Batheja has a direct focus on building community based programs to help people with severe social, behavioral, and physical challenges succeed. He has twenty one years of experience in managed care and Medicaid Home and Community Based Services (HCBS), and his history has been particularly focused on providing fully integrated care to complex, highly vulnerable populations.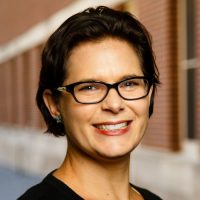 Katy Kozhimannil
Associate Professor, School of Public Health
Katy Kozhimannil conducts research to inform the development, implementation, and evaluation of health policy that impacts health care delivery, quality, and outcomes during critical times in the lifecourse, including pregnancy and childbirth.
Read more
The goal of her scholarly work is to contribute to the evidence base for clinical and policy strategies to advance racial, gender, and geographic equity and to collaborate with stakeholders in making policy change to address social determinants and structural injustice in order to facilitate improved health and well-being.
Twitter: @katybkoz

Moderator
Andriana Abariotes, Co-Director, Interdisciplinary Research Leaders, School of Public Health