Campaign Priorities
1. Research & Partnerships
$20 million to provide the knowledge that health departments, communities, and policymakers need to make the best decisions about population health.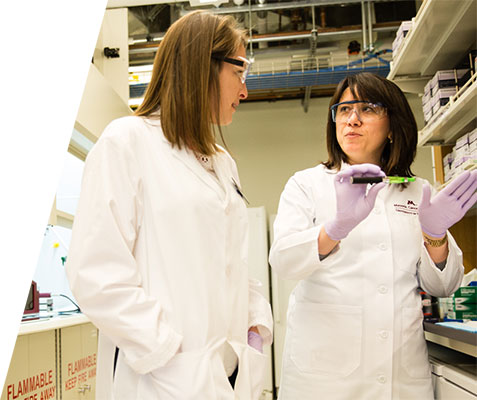 Our researchers shape the way public health is practiced across the globe. Their research begins in two primary ways: 1) by building on established evidence with further critical discoveries, and 2) by pushing into completely new areas of research, a path made possible through venture seed funding.
We understand that addressing health at the population level cannot be done in a vacuum. Partnerships at the state, national, and global levels gives our work depth and relevance and places the school at the nexus of big challenges and big questions.
Opportunities: established research projects, game-changing seed grants
Driven to improve equity in birth outcomes
African American babies are twice as likely to die in their first year of life than white babies. To help change this reality, which has roots in a history of racism, Rachel Hardeman and Katy Kozhimannil, School of Public Health Associate Professor, joined with Rebecca Poston of Roots Community Birth Center in North Minneapolis to create better birth outcomes for all. Roots is 'rooted' in the North Minneapolis community—a community that experiences some of the most troubling birth outcomes in the state.
"Research can't be done effectively without community voices, and when people outside of academia drive the work, it ensures that what we're doing will have an impact."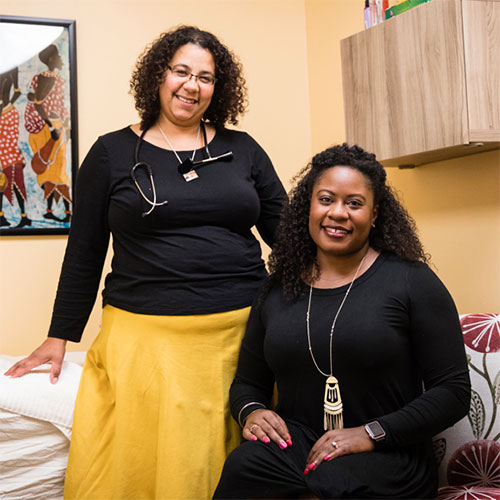 Rachel Hardeman, MPH '07, PhD '13
Assistant Professor, Health Policy & Management
2. Student Success
$10 million to attract top talent and provide the rigorous academic experience these future leaders need to tackle the world's most pressing health challenges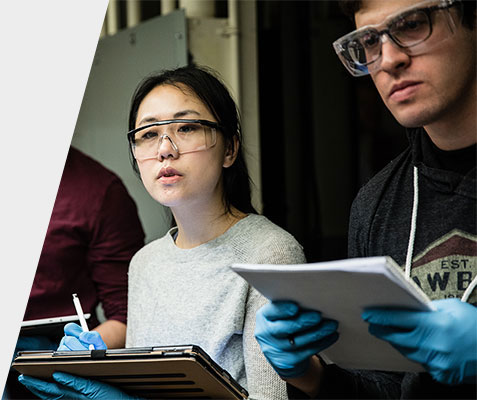 At Minnesota, we give students the freedom to explore the complex and far-reaching field of public health and provide the comprehensive skills and training required to create large-scale change.
Demand for public health professionals is high. Prevention is increasingly seen as the best solution in the face of rising insurance costs and incidence of disease, illness, and injury. The world requires highly qualified graduates to lead hospitals and health systems, conduct community assessments, develop interventions, shape policy, investigate hazards, and analyze big health data.
Competing for students and preparing them to meet the demands of a changing world requires significant investment. We offer a superior experience, but it is essential that we attract students in multiple ways. By substantially increasing scholarships, advancing innovative learning experiences, and providing more opportunities for students to learn where they live, we will meet the needs of potential students into the future.
Opportunities: scholarships and fellowships, learning innovation, real-world experiences
Inspired to Improve Patient Experiences
Personally transformative medical experiences — including the birth of his little girl, Lucy, who was born three months early and weighing 1 lb. 3 oz. — led Curtis Norman from a career in technology to a path in health care. After spending five months in the hospital with his wife and daughter, he knew that he needed to help patients and families have a positive experience — just as they had.
"As a health care leader, I want to improve patient experiences because some of life's happiest and most difficult moments happen within the walls of a hospital. ​​I want to help optimize data so it can be used to improve clinical outcomes, decrease waste, and increase patient-centered care. And finally, I want to address the problem of burnout among health care professionals by ensuring that they are heard, engaged, and feel valued."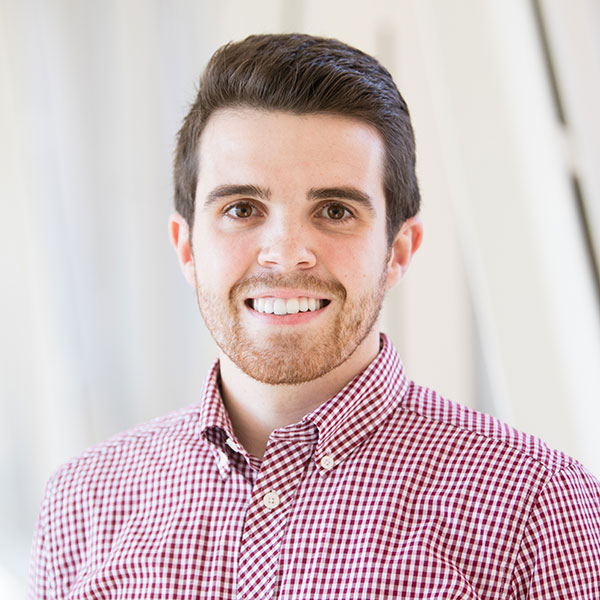 Curtis Norman
Master of Healthcare Administration Student
– MHA Excellence Fund and Lowell & Leslie Kruse Community Performance Excellence Leadership Scholarship

3. World-Class Faculty
$10 million to develop leaders in research and education to shape critical priority areas.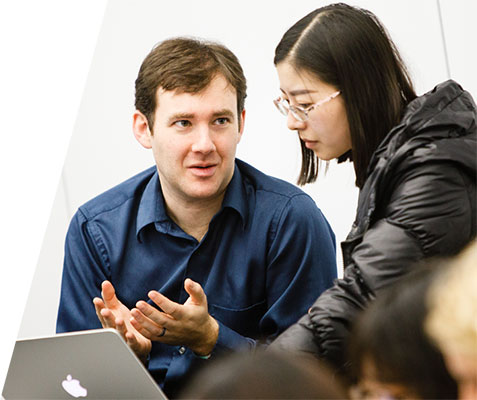 The heart of our scientific enterprise is our faculty. They ask the critical questions, mount the studies, make discoveries, and translate them into action. Schools compete for effective and productive faculty leaders who can build a school's reputation and attract top grants and students.
School of Public Health faculty recognize and study many of the challenges facing us today and in the future, like aging populations, health equity, the effects of environmental and climate change, and infectious and chronic diseases, to name a few. They are also increasingly engaged in cutting-edge methods to advance big data health analytics. Our world has transitioned from an era of data scarcity to data abundance, and it is essential that we become experts in its applications and train students to do the same.
Opportunities: Endowed faculty chairs and professorships
Developing Global Partnerships to Improve the Health of Vulnerable Populations
Human papillomavirus (HPV) causes cervical cancer which is the second most common cancer in women worldwide. More than 85% of cervical cancer deaths are in developing countries, where it accounts for 13% of all female cancers.
In 2016, Nicole Basta, together with partners across the University of Minnesota and at Makerere University in Uganda formed a research team to study the uptake of and barriers to human papillomavirus (HPV) vaccination among adolescent girls in rural Uganda. The success of their partnership helped them secure grant funding to conduct additional research needed to improve HPV vaccine coverage in low-income, high-burden settings.
They uncovered a key issue in Uganda: current HPV vaccination programs delivered through school-based programs face significant challenges identifying and vaccinating girls not attending school. Determined to improve the health of these girls, the team developed new strategies to address this issue and ensure that adolescents who are not attending school also have equitable access to HPV vaccines.
"We are evaluating the success of the HPV vaccination program in Uganda, with specific focus on ensuring that rural communities have access to these life-saving vaccines that prevent cancer."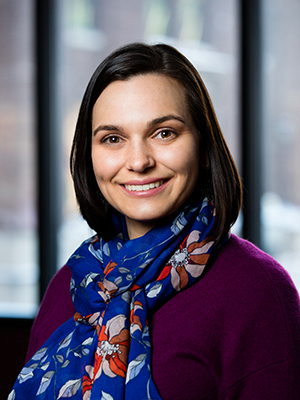 Nicole Basta
Assistant Professor, Epidemiology and Community Health