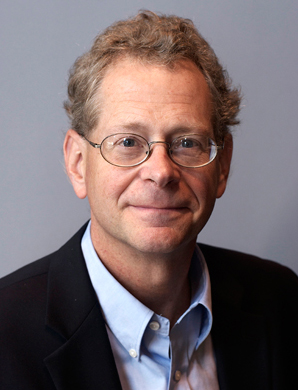 A study from the School of Public Health shows that over the past 20 years, PulseNet, a foodborne outbreak surveillance system, has justified its expense by preventing thousands of bacterial infections and saving millions of dollars in medical and productivity costs.
The study, led by Professor Craig Hedberg and economist Robert Scharff from Ohio State University, was recently published in the American Journal of Preventative Medicine.
"If it weren't for the activity of PulseNet, we'd actually have seen an increase in infections, such as Salmonella, over time in the United States," says Hedberg.
PulseNet works by tracking cases of various bacterial infections across the country. When a patient is first diagnosed with an infection, the clinical lab forwards their test sample to the state public health lab. There, the lab subtypes the sample using a standardized process called pulsed-field gel electrophoresis. The technique produces a rough "fingerprinting" of the bacteria's DNA, which is then digitized and forwarded to the CDC in Atlanta. The CDC then monitors the incoming cases for matches and indications of an outbreak and alerts state health departments if there's a problem.
"We've continued to see many more outbreaks be detected because of PulseNet," says Hedberg.
The study reports that, conservatively, PulseNet prevents at least 266,555 cases of Salmonella, 9,489 illnesses from E. coli, and 56 Listeria infections each year. The prevention of those cases saves Americans $507 million in medical and productivity costs.
PulseNet's operating expenses are just $7.3 million annually.
"One of the problems with public health surveillance systems is if you do a good job and prevent illness, then everybody says 'What's the problem? Why are we funding this?" says Hedberg.
Hedberg believes this point is particularly important given the success of PulseNet and the investment it will require to take advantage of emerging technology, like whole genome sequencing of bacteria.
"It's been a very powerful technology that's time will soon pass," says Hedberg. "We're at a transition point and are going to make the network even more powerful as long as we have matching investment in exposure assessment resources and people."