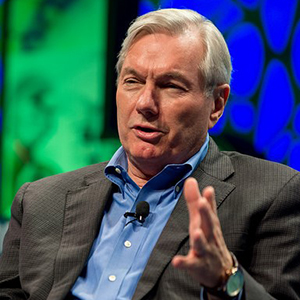 The Center for Infectious Disease Research and Policy (CIDRAP) has been selected to work closely with the World Health Organization (WHO) to develop research and development (R&D) roadmaps for the creation of medical countermeasures targeting Ebola/Marburg, Nipah, and Lassa viruses.
The project is being led by School of Public Health Regents Professor and CIDRAP Director Michael Osterholm.
"These roadmaps will address what's needed to create medical countermeasures to prevent and control these diseases, from research to clinical trials and eventual clinical use," says Osterholm. "The focus is on diseases that have epidemic potential. The goal is to prevent epidemics."
Lassa fever is spread through rats and is found mostly in West Africa. Each year, the virus infects 100,000 to 300,000 persons and approximately 5,000 die. Nipah virus is found predominantly in the Asia-Pacific region and is spread through contact with bats or infected pigs and can also be spread person-to-person. The case-fatality rate for Nipah virus infection generally ranges from 40 percent to 70 percent. Marburg virus is a close relative of Ebola virus with similar symptoms and, like Ebola, is found mainly in sub-Saharan Africa.
The work to combat the diseases is part of the WHO's A Research & Development (R&D) Blueprint for Action to Prevent Epidemics, a global strategy and preparedness plan developed following the Ebola epidemic in West Africa that allows for the activation of R&D activities in advance of and during epidemics.
Creating the roadmaps involves several steps, including research, a gap analysis, and consulting with international experts. Each roadmap will provide a framework that identifies the vision, strategic goals, and priority areas for accelerated R&D needed for disease prevention and control. The goal of each roadmap is to promote development and evaluation of medical countermeasures — diagnostics, therapeutics, and vaccines — for the pathogen.
"R&D roadmaps are essential to give destination to the global community and to guarantee coordinated action," says Marie-Pierre Preziosi, who leads the Blueprint roadmap work at the WHO.
This work is being funded through support from Wellcome Trust, a global charitable foundation based in the UK with an interest in public health.
"We know that we need safe and effective vaccines that can be deployed rapidly to contain future outbreaks, before they become global health emergencies," says Wellcome's Dr. Charlie Weber. "These roadmaps will identify what is needed to make this a reality."
The roadmaps are expected to be completed by summer 2018.