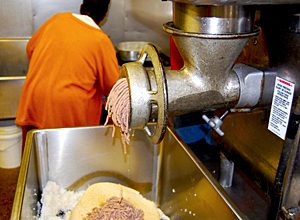 Each year in the U.S. 48 million people get sick — and 3,000 die — from foodborne illnesses. Outbreaks are usually stopped through investigations by public health agencies and the food industry that identify the foods responsible for the illnesses and may lead to their removal from the market.
Increasingly, such investigations include an approach known as root cause analysis (RCA). RCA investigations go beyond finding and removing dangerous foods from the market and look at why foods become harmful and how to prevent outbreaks in the future.
"Foodborne illness outbreaks represent failures in food systems to control known hazards or to anticipate novel hazards," says School of Public Health PhD student Melanie Firestone. "Understanding the root causes of foodborne illness is essential for a strong prevention-focused food system."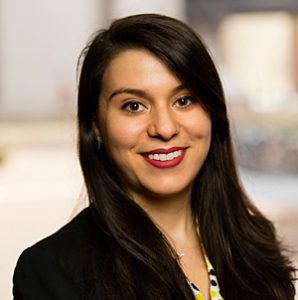 Firestone, her advisor Professor Craig Hedberg, and colleagues from the Pew Charitable Trusts' Safe Food Project recently published an article describing the RCA approach and provide recommendations for how "lessons learned" from investigation findings can be shared effectively with a broad food safety audience. The article was published in Food Protection Trends and is a follow-up to RCA discussions that took place during the 2017 International Association for Food Protection (IAFP) Annual Meeting.
"Food safety is not proprietary and we can learn a lot from past experience," says Firestone. "This article focuses on recommendations for communicating RCA findings to better prevent foodborne illness outbreaks by learning why they've occurred in the past."
In the article, the authors recommend beginning RCA investigations early in outbreaks when their contributing factors can most easily be found. Additionally, they point out that an RCA may reveal additional food system problems that did not contribute to the specific outbreak but could cause future issues and should be addressed.
For good communication, they suggest sharing findings and lessons learned with technical audiences while the investigation is ongoing as well as after the root causes have been found. Once RCAs are finished, their findings should be shared across the food safety system, including at IAFP meetings and other outside conferences; with trade associations, academic centers, and extension services; and published in journals, trade publications, and governmental reports.
For more information on outbreaks and RCA investigations, visit the CDC's Environmental Assessment Training Series (EATS) and The International Outbreak Museum.