Meningococcal B (MenB) disease outbreaks strike closely quartered communities, such as college campuses, and sicken or kill dozens of people in the U.S. annually. Vaccines that can protect against MenB have been available since 2014, however, the Centers for Disease Control estimates that only 14 percent of teens eligible for the shot receive it each year. To understand why the numbers are so low, a School of Public Health study surveyed parents of teenagers about their willingness to vaccinate their children to protect against MenB disease and found only 20 percent were aware the vaccine even exists.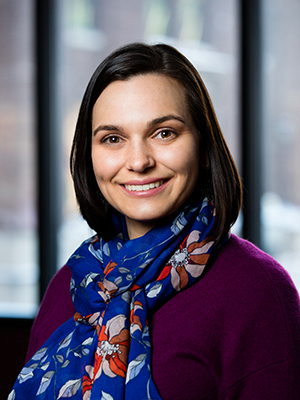 "Our study really highlights the lack of awareness that two vaccines are now needed to protect against meningococcal disease as fully as possible," says lead author and Assistant Professor Nicole E. Basta. "We as health professionals have a responsibility to provide parents with the vaccine information they need to protect their children,"

The study was recently published in the journal Vaccine.
Meningococcal disease, or "meningitis," is a type of bacterial infection that attacks the membranes surrounding the brain and spinal column. Meningitis is spread via saliva or respiratory droplets to people in close quarters, such as a dormitory, and can rapidly intensify and can kill in just 24 hours.
For many years, children and teens have been routinely vaccinated for the A, C, W, and Y variants of the bacteria. In 2014, a vaccine for the B variant was licensed in the US, but only recommended for routine use among those at high risk — and not all teens. Instead, parents and physicians were advised to discuss MenB vaccines and decide individually if their children should be vaccinated to protect against MenB disease. As a result, a recent study found only a low proportion of physicians actually suggest giving the MenB vaccine to children.
"Given this, we wanted to explore whether parents are aware of the MenB vaccine and if they are asking about it themselves or if greater efforts are needed to raise awareness," says Basta
To find out, Basta's research team surveyed approximately 450 parents at the 2017 Minnesota State Fair, one of the largest and most popular fairs in the United States. Parents were asked about their awareness of and concern about meningitis as well as their awareness of and willingness to vaccinate their children with both MenB and MenACWY vaccines.
The study found:
Nearly all parents — 91 percent — were aware of meningitis.

Approximately 80 percent of parents had never heard of the MenB vaccines.

After receiving educational information, 95 percent of parents said they were willing to vaccinate their children against the disease with both the MenACWY and MenB vaccines.

Parents who were aware of MenB vaccines and concerned about meningococcal disease were significantly more willingness to vaccinate their teens with MenB vaccines.

Approximately 80 percent of parents said they would like to get more information about the MenB vaccine from their health care providers.
"Our results suggest that increasing awareness is a really important step toward educating parents about their options for protecting their children as fully as possible against meningococcal disease. Both MenACWY and MenB vaccines are needed to prevent meningococcal disease," says Basta. "If they don't know about the vaccine, then they're not even aware that they could protect their child from this disease."
Basta advises parents to ask their providers about the MenB vaccines — especially when their children are receiving the routinely recommended MenACWY vaccine — to ensure that their questions about this new vaccine are answered. She also encourages physicians to discuss the risk of meningitis with parents. Though relatively rare in the US, meningococcal disease is a serious public health concern given its significant risk of mortality and ability to rapidly strike people who were previously healthy.
Based on these results, Basta now plans to conduct additional research to develop public health messaging that can help parents understand that protecting kids against all preventable forms of meningococcal disease requires getting both the MenACWY and MenB vaccines.