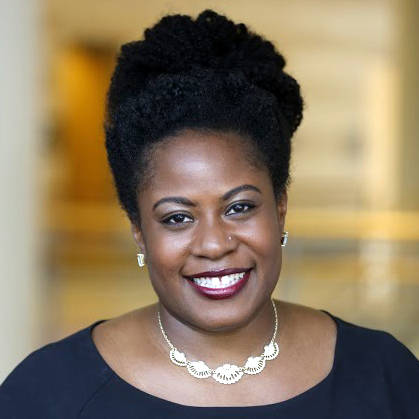 School of Public Health Assistant Professor Rachel Hardeman has been appointed by Minnesota Department of Health (MDH) Commissioner Ed Ehlinger to the Health Equity Advisory Leadership Council. The council will assist MDH in carrying out the efforts outlined in its strategic plan and​ 2014 ​Advancing Health Equity report.​
"The council is important because it is tasked with addressing Minnesota's disparities and inequities in health – particularly persistent disparities across various ethnic, racial, and regional groups," says Hardeman. "We are only as strong as our weakest link. If the opportunity to be healthy is only afforded to some people and not everyone, our society as a whole suffers."
According to Hardeman, communities in Minnesota suffering from health inequities include racial and ethnic minority groups, rural Minnesotans, Minnesotans with disabilities, American Indians, LGBTQ community members, refugees, and immigrants.
Hardeman was appointed to the council for her expertise as a health equity researcher and as someone who studies the role that racism (structural racism, institutional racism, implicit racial bias, etc.) plays in contributing to inequitable health.
"This is one critical way that I can contribute to the 'on the ground' efforts to intervene on the issues I discover and explore in my research," says Hardeman. "I want to bring wisdom and knowledge that will enhance the work of MDH in advancing health equity in Minnesota."
Hardeman's term with the council begins in January 2018.