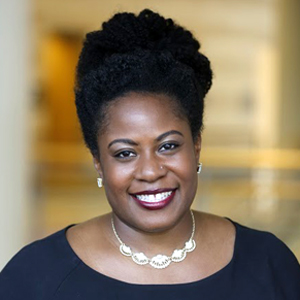 School of Public Health Assistant Professor Rachel Hardeman was named to the Board of Directors for Planned Parenthood of Minnesota, North Dakota, South Dakota. As a board member, Hardeman will develop policy and strategic direction for the organization as well as provide regular financial oversight and planning.
Hardeman was appointed to the board because of her research into improving health equity for women.
"I have always admired and respected Planned Parenthood for their commitment to ensuring that families and communities have access to reproductive health care and education, and the freedom to plan their futures," says Hardeman. "I think Planned Parenthood's commitment to being a voice of progress for the rights of women and reproductive health care resonates with my commitment to conducting research that ensures that all mothers have the opportunity for optimal health and well-being."
According to Hardeman, women encounter severe health inequities in the U.S. For example, African American women are 3-4 times more likely than White women to die in pregnancy and childbirth. Similarly, the rates of unintended pregnancy for African American women and Latinas are nearly 2.5 and 2 times the rate of White women.
"My work aims to shift the conversation beyond these differences in health outcomes to a conversation that acknowledges the systemic and structural factors that allow the differences to persist," says Hardeman.
Hardeman joined Planned Parenthood because it is actively addressing those factors by partnering with reproductive justice organizations, which work to create healthy communities where all women are free to choose when to be pregnant, how to give birth, and can feel safe raising their children.
"A woman cannot make an individual decision about her body if she is part of a community whose human rights as a group are violated, such as through environmental dangers or insufficient quality health care or police violence," says Hardeman. "Health equity is a key component of reproductive justice and we can reduce disparities in reproductive health if we fully understand and eradicate the conditions that create differences."
Hardeman's renewable three-year term as a director began Jan. 1, 2018 and expires at the end of 2020.