Across Minnesota, the rates of people lacking health insurance average just over six percent, but in some specific areas the number can be as high as 33 percent. To help close that gap and bring health coverage to more Minnesotans, School of Public Health (SPH) Professor Kathleen Call is leading a study to identify and characterize hotspot communities with high uninsurance rates.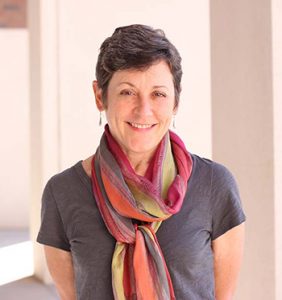 The study is a joint partnership between the school's State Health Access Data Assistance Center and the Blue Cross Blue Shield of Minnesota Foundation. Foundation president and SPH alumna Carolyn Link (MPH '93) is a partner and funder of the study.
The results will be used to help local-level Medical Assistance and MinnesotaCare enrollment experts, known as "navigators," learn more about members of their communities who aren't signing up for insurance and address those barriers.
"We know that people with insurance have better access to health care and they are more likely to get timely care than those who lack insurance. We also know that the rate of uninsurance in Minnesota jumped between 2015 and 2017," says Call. "Providing the most detailed information about where the uninsured live, who they are, and the communities in which they reside will help navigators fine tune their outreach efforts. It may also provide clues to policymakers for increasing access to health insurance and reducing geographic disparities in coverage."
The study's initial phase will identify hotspot communities and their characteristics, such as major industries, income distribution, and the number of families with children. It will also determine specific information about uninsured people including their age, education, employment and income. This work will take place under the guidance of MNsure navigators and members of the health policy community.
Call and her team plan to complete their analysis very rapidly in order to provide helpful information to navigators for the Minnesota's MNsure insurance marketplace open enrollment period that begins on Nov. 1. Additionally, the team hopes to meet with navigators after open enrollment closes in order to learn more about what information they may need in the future. The final phase of the study aims to develop visualization products, including infographics and interactive maps to help researchers, community leaders, and policymakers understand the nature of the uninsurance problem in Minnesota.