High blood pressure, diabetes, high cholesterol and tobacco smoking are all known risk factors for stroke, and heart attacks over a long period of time. School of Public Health researchers have found that infections such as pneumonia and urinary tract infections also increase the risk of heart attacks and strokes over the shorter time frame of three months. These infections act as "acute triggers" of heart attacks and strokes in contrast to chronic illnesses.
The study was recently published in the Journal of the American Heart Association.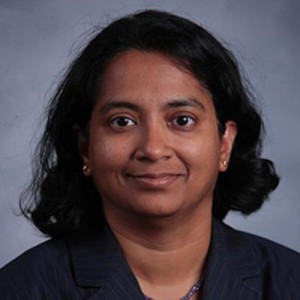 Senior author and Associate Professor Kamakshi Lakshminarayan and PhD student Logan Cowan used data from the Atherosclerosis Risk in Communities (ARIC) study, which followed a large cohort from four communities in the U.S. for more than 30 years, to examine whether acute infections can trigger heart attacks and strokes.
The researchers studied 1,312 patients who had a heart attack or other type of coronary event, and 727 other patients who had an ischemic stroke, the kind caused by a blood clot. The study found that:
Infections substantially increased the odds of having a heart attack or stroke compared to a year or two earlier in the same group of patients. For example, looking at a time period of 14 days after a hospitalized infection, the odds of a heart attack was increased by 13-fold, and, the odds of a stroke was increased sixfold.
Most severe infections increased the risk of stroke and heart attack to a greater extent than mild infections.
"The key to explaining the association between acute infections and the short-term increased risk of strokes and heart attacks is inflammation," says Lakshminarayan. "Inflammation promotes plaque build up in blood vessels and also increases the tendency of these plaques to rupture, thereby blocking blood vessels. Another key aspect is that infection 'activates platelets' and makes them more sticky or prone to adhesion, which increases the likelihood of blocking blood vessels as well."
"Infection prevention is key — so vaccination for influenza and pneumonia is important," says Cowan. "Perhaps we should also consider infection as a 'treatable moment' during which cardiovascular preventive strategies should be implemented."