School of Public Health doctoral graduate Laura Attanasio (PhD '16) and Associate Professor Katy Kozhimannil received the Journal of Midwifery & Women's Health 2019 Best Research Article Award for their article "Relationship between Hospital-Level Percentage of Midwife-Attended Births and Obstetric Procedure Utilization."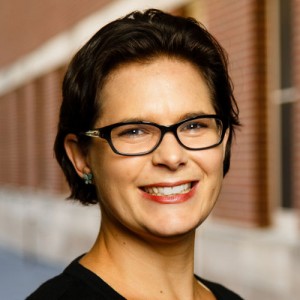 "The Journal of Midwifery & Women's Health is the top midwifery journal in the country, and has published groundbreaking work on topics from birth center care to interprofessional collaboration," says Kozhimannil. "It is an honor for our work to be recognized in this way."

The study by Kozhimannil and Attanasio examined data on hospital-based births in New York state in 2014 and found that hospitals with more midwife-attended births had lower rates of cesarean birth and episiotomy among low-risk women. (read related policy brief)
"Our findings raise the possibility of improving value in maternity care through greater access to midwifery care for hospital births," says Kozhimannil.
Kozhimannil conducts research to inform the development, implementation, and evaluation of health policy that impacts health care delivery, quality, and outcomes during critical times in the lifecourse, including pregnancy and childbirth.
Attanasio is an assistant professor at the University of Massachusetts Amherst School of Public Health and Health Sciences where she researches quality and equity in women's reproductive health care focusing on understanding how the patient-provider relationship shapes decision making and procedure use in maternity care.