Food insecurity, or lack of reliable access to sufficient quantities of affordable, nutritious, and culturally appropriate food for all people at all times, has been a national concern for many years but has only recently gained attention as a significant concern on college campuses. Recent research shows the average rate of campus food insecurity is 35-42 percent, which means one in every two-to-three college students lacks enough food to eat.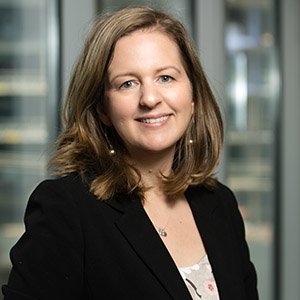 "College food insecurity has been linked with adverse health and academic outcomes for students, including difficulty concentrating in class, lower grade point average, and higher deferment rates," says Melissa Laska, a professor in the School of Public Health.
Post-secondary institutions across the U.S. are struggling to understand the scope and nature of the rising campus food insecurity crisis and to find ways to address it. To bring clarity to the problem, Laska is leading a study to fill key knowledge gaps around college hunger and provide formative research needed to develop and evaluate evidence-based policies and interventions for campus hunger relief in the future. The research is being funded by Grand Challenges grant from the University of Minnesota.
This research is the first robust mixed methods study of its kind on college food insecurity, health, and well-being. The study will include data from the only large-scale surveillance system with data on food insecurity, along with demographics and comprehensive indicators of health, well-being and academic achievement among students at 2- and 4-year colleges. Interviews with college students, staff, and administrators will be included as well.
Laska plans to answer many key questions through her study, including:
Who is most affected by food insecurity in college settings?
How is food insecurity associated with health, well-being, and educational achievement?
How do institutional factors influence ability and/or readiness of college officials to initiate campus hunger relief efforts?
How can we effectively build a multi-faceted network of stakeholders, including faculty, administrators, staff, students, and hunger relief agencies, across campuses to ultimately develop and evaluate promising strategies addressing the underlying causes of hunger?
"Our team is deeply dedicated to the notion that no young people should have to choose between their pursuit of higher education and feeding themselves," says Laska. "We are committed to identifying evidence-based, scalable strategies that institutions can employ to make this a reality."