Middle-aged adults with lung disease may be at greater risk of developing dementia or cognitive impairment later in life, according to new research from the School of Public Health published in the American Journal of Respiratory and Critical Care Medicine.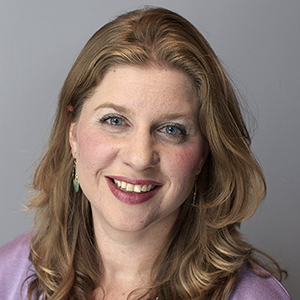 "Preventing dementia is a public health priority, and previous studies have suggested that poor lung health, which is often preventable, may be linked to a greater risk of developing dementia," said lead author and Associate Professor Pamela Lutsey. "In this study, we looked at the long-term association between poor lung function and the risk of developing dementia, using high-quality measures."
The researchers analyzed data from more than 14,000 participants (average age: 54) in the Atherosclerosis Risk in Communities (ARIC) study who underwent a breathing test called spirometry and were asked about their lung health. The group was followed for 23 years on average when they were assessed for dementia or cognitive impairment. During that time, 1,407 individuals developed dementia.
The study shows that both restrictive and obstructive lung diseases were associated with mild cognitive impairment and dementia, including Alzheimer's disease. Restrictive lung diseases are conditions that prevent the lungs from fully expanding. Obstructive lung diseases exist when the bronchial tubes of the lungs are narrowed. The link was stronger for restrictive lung diseases, such as idiopathic pulmonary fibrosis and sarcoidosis, than it was for chronic obstructive lung disease (COPD).
The study found that compared to those without lung disease the odds of dementia or mild cognitive impairment were:
58 percent higher among those with restrictive lung disease.
33 percent higher among those with obstructive lung disease.
According to the authors, possible explanations for these findings are that lung disease produced low blood oxygen levels, which in turn may have led to inflammation, stress and damage to the brain's blood vessels.
While this study does not definitively prove lung disease causes dementia, it provides strong evidence that the link is real and warrants continued research. It also adds importance to efforts aimed at improving air quality and helping people quit smoking since these public health measures might also lower rates of dementia while decreasing lung disease.
"Preventing lung disease is inherently important," says Lutsey.  "If other studies confirm our study's findings, both individuals and policymakers will have an added incentive to make changes that protect lung health, as doing so may also prevent dementia."