Diabetes is a leading cause of death in the United States and minorities with the disease experience disproportionately higher hospital admissions for related conditions. Research has shown that peer support groups can effectively and inexpensively help people of diverse cultures with chronic illnesses manage their health better and avoid life-threatening complications that require hospitalization. The School of Public Health recently tested the idea in a pilot study connecting a local diabetes community support group with a neighborhood clinic and found that the collaboration improved the ability of patients to care for their condition.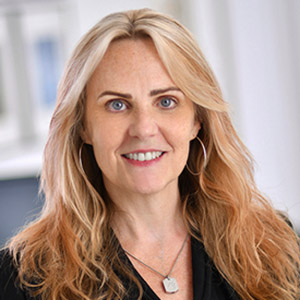 The study, led by Adjunct Assistant Professor Pamela Jo Johnson and co-authored by Associate Professor Todd Rockwood, was published in the journal Diabetes Spectrum.
The concept for the study centered around a diabetes self-management support group in an ethnically diverse Twin Cities neighborhood that offered weekly, culturally-sensitive meetings to educate, ask questions, seek advice and measure important health statistics including weight, blood sugar levels, and blood pressure.
"This kind of group offers accountability and support to check in on how individuals are doing and celebrate improvements," says Johnson. "So we wondered what happens if we hook up an organization like that with a clinic to serve patients who are having a particularly hard time managing their diabetes?"
To find out, the researchers tested that idea using a community-engaged pilot study conducted in collaboration with the Healthcare Equity Program at Allina Health in Minneapolis. For the study, the researchers partnered the support group with a neighborhood Allina clinic. The group's leaders created a common plan with clinic educators to ensure everyone shared the same health information. Diabetes patients who had visited the clinic in the past year were sent an invitation to join a 10-week group support program as well as complete a survey seeking information about their experiences living with diabetes. A total of 89 people completed the first survey as well as a follow-up survey distributed at the end of the program. Ten people from the clinic actually enrolled in and completed the program. Those participants also filled out a program evaluation after it ended.
Analysis of the survey and evaluation responses showed that patients who completed the program:
understood the facts about diabetes and its treatments better;
felt an increased sense of importance for managing their care;
were empowered to interact actively with their providers;
believed they could ask better questions and advocate for themselves during clinic appointments.
"In a nutshell, the people who participated in the program did better in terms of their self-care activities, felt the group was helpful to them, and were in a better position to work with their providers," says Johnson.
Johnson noted that the survey responses also showed that finding transportation to the meetings was a significant problem for some participants. 
"A lot of people simply can't drive or transport themselves and we ended up providing taxi vouchers for them," says Johnson. "It shows that for a self-management support group to be accessible to the people who really need it, transportation will have to be provided and that means working out who's going to do it and how it's going to be paid for. "
Ultimately, the researchers believe the community-clinic support model is worth pursuing. The approach will likely reduce the number of costly emergency room visits for people in a diabetes crisis and subsequent hospital admissions. Just as importantly, the model could help patients with the most severe cases control their diabetes and improve their quality of life.
Johnson has held faculty positions at the University of Minnesota in the Center for Spirituality and Healing and School of Public Health. She recently began a new position as chair and associate professor of the Department of Public Health in the College of Health Professions at North Dakota State University.