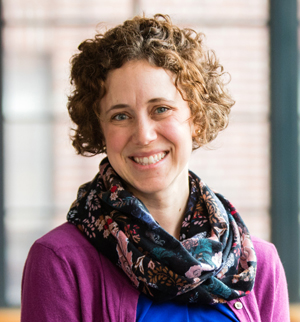 The public health community is grappling with how to best meet the growing long-term care needs of patients of all ages with obesity, substance-use disorders, dementia, behavioral and other health issues. School of Public Health Assistant Professor Carrie Henning-Smith is particularly concerned about access to long-term care for such patients in rural areas. In those areas, the prevalence of the conditions is higher, incomes are lower, populations are older, and the health care services and workforce may not be available to meet every patient's needs.
"Not being able to secure timely, appropriate nursing home care can lead to patients languishing in hospital settings for much longer than is necessary or appropriate," says Henning-Smith. "This can come at a high cost to individual patients, state and federal programs, and individual hospitals. The lack of choices can also lead to people being placed in settings far from their homes, which can make it difficult for loved ones to visit."
To better understand the issues, Henning-Smith recently conducted two studies on the topic. The first study examined the non-medical barriers rural hospital discharge planners reported in locating nursing home care for rural residents. The study was published in the Journal of Aging & Social Policy.
The second study, published in the Journal of Applied Gerontology, looked at the barriers hospital discharge planners experienced in finding nursing home care for non-elderly adults.
Henning-Smith found that the discharge planners reported trouble placing patients in long-term care mainly due to issues related to finances, transportation, nursing home availability and infrastructure, and timeliness in responding to referral requests.
She also discovered that non-medical factors of payment status (e.g., not qualifying for public benefits and not being able to afford private pay) and fit (e.g., how well a younger patient fits in with an older nursing home community), as well as medical complexity (e.g., adults with extremely complex and difficult-to-treat medical conditions) were often obstacles.
Minor themes emerged, too, including the realization that a lack of family caregivers and bureaucratic processes often required that hospital-discharged patients be treated in long-term facilities rather than at home.
Henning-Smith said solving these complex problems requires the attention of policymakers, rural health services leaders, and individuals involved in regulating long-term care at the state  and federal level.
"There are a variety of ways to improve access to appropriate long-term care for rural residents, including addressing long-term care workforce shortages — especially for people without loved ones to care for them," says Henning-Smith. "They also need to look at addressing infrastructure in rural areas — including the availability of non-emergency transportation — and support ways to provide long-term services and assistance in settings other than nursing homes if a patients' medical and psychosocial needs can more appropriately be met at home."
Henning-Smith is continuing her work on the issue and is currently analyzing the barriers to care reported by rural nursing home administrators.