The use of telemedicine, such as logging on to a health care provider's online service to seek treatment for a sinus infection, grew nearly 7-fold in Minnesota between 2010 and 2015 according to a new School of Public Health study.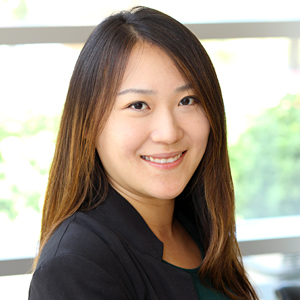 "Telemedicine has the potential to expand access to timely care and reduce costs relative to in-person care. However, little has been known about who is using telemedicine," says lead author and PhD student Jiani Yu. "In our new study, we found rapid growth of telemedicine use in Minnesota between 2010 and 2015 and rates varied extensively by health insurance coverage type and rurality."
The study, which was published in Health Affairs, was co-authored by Professor Jean Abraham, Assistant Professor Peter Huckfeldt, and researchers with the Minnesota Department of Health.
There are three main types of telemedicine services being used in Minnesota:
Patient-initiated consultations:

Non-face-to-face online medical evaluations for non-emergent conditions

.

Real-time provider-initiated consultations: provider-to-provider video conferences in the clinic with or without the patient present.

Non–real time (asynchronous) provider-initiated consultations: the digital 

transmission of images or video and diagnostic services, such as teledermatology and teleradiology.
The researchers discovered the patterns of telemedicine use in the state by analyzing patient information from the Minnesota All Payer Claims Database. The study included data from urban and rural patients of all ages using most sources of health insurance coverage, including public health insurance.
Overall, the study showed telemedicine consultations with patients or other providers increased from 11,113 to 86,238 between 2010 and 2015.
The study also found:
In metropolitan areas, telemedicine visits were primarily patient-initiated consultations provided by nurse practitioners and covered by commercial insurance.

In non-metropolitan areas, telemedicine use was concentrated in real-time provider initiated services delivered by physicians to treat publicly insured patients.
Yu said the rural-urban differences in the way telemedicine is being used are probably primarily due to the specific benefits provided by the major type of insurance used by people in those areas and not driven by clinical need.
"Our results suggest that coverage policies and provider reimbursement are important factors determining which patients receive telemedicine and the types of telemedicine provided," says Yu.
Yu also said the findings may suggest the most beneficial aspects of telemedicine vary depending on the type of telemedicine visit. Patient-initiated online visits, which occur primarily in metropolitan areas, may be used to avoid the inconvenience of visiting brick-and-mortar clinics. Real-time telemedicine services, which occur primarily in rural areas, may help publicly insured patients to remotely seek treatment from specialists practicing in distant locations.
"Telemedicine is an important innovation in care delivery," says Abraham. "This study provides us with a comprehensive understanding about volume trends, the types of patients obtaining telemedicine services, and the types of providers delivering them. This work provides a valuable foundation for additional research to understand how telemedicine use affects cost, quality and access to care for Minnesotans. "
The research team is continuing to analyze telemedicine data in the Minnesota All Payer Claims Database, and is studying the impact of telemedicine visits on follow-up costs, utilization, and quality of care.