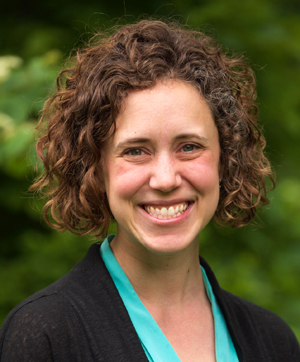 Across the U.S., public health professionals are working to reveal and eliminate disparities in health and health care for lesbian, gay, bisexual, and transgender (LGBT) populations. Effectively identifying and addressing disparities for transgender and gender nonconforming (GNC) people is particularly difficult due to a lack of large, population-based data on their health status. To help change this, the School of Public Health contributed to a new national study — which is among the largest of its kind — that shows transgender and GNC individuals experience reduced access to care that could harm their long-term health.
The study, written by Assistant Professor Carrie Henning-Smith and Assistant Professor Gilbert Gonzales (PhD '15) from Vanderbilt University, was recently published in The Milbank Quarterly.
"This is a population that has been so present in policy discussions lately from bills regulating who can use public bathrooms to the President's tweets about keeping transgender individuals out of the military," says Henning-Smith. "There's a lot of heated, active debate going on over how we treat these folks and less attention to their actual health and wellbeing."
To learn more about the health care needs of transgender and GNC individuals, the researchers looked at data from the 2014-2015 Behavioral Risk Factor Surveillance System, a survey of U.S. residents regarding their health-related risk behaviors, chronic health conditions, and use of preventive services. They wanted to see if the survey showed that transgender and GNC individuals had reduced health care access compared to "cisgender" people. Cisgender is the term used for men or women who continue to identify with the sex they were assigned at birth.
"We found that, overall, transgender and gender nonconforming people had reduced access to health care across a variety of markers, along with specific differences by gender within the population," says Henning-Smith.

In particular, the researchers found that transgender women were more likely to be uninsured. Transgender men were more likely to be uninsured, too, and were also less likely to have a source of usual care, such as a physician they routinely see. Lastly, GNC individuals were likely to have unmet health care needs due to cost, and were more likely to have not had a routine physical in the past year.
The researchers point out that trends in uninsurance and lack of routine care for the group are of major concern because the lack of attention to their health can lead to serious medical issues and major expenses down the road.
"We're hoping this research leads to improvements in access to care for this population," says Henning-Smith. "It might mean we need to look within health care settings to see if there is overt or covert discrimination happening, which keeps people from coming in to see the doctor. In terms of health insurance, we might need to see, for example, if there are locations where Medicaid doesn't cover these folks or if there are other reasons why they didn't sign up for coverage."
Henning-Smith said the next phase of research is likely to begin with interviewing transgender and GNC people to better understand their health care experiences and hear what they say would make visiting the doctor easier. From there, public health professionals and policymakers could design interventions to better protect the community.
"I think as a society we should regard health as a human right," says Henning-Smith. "This means that if we have populations that systemically have worse access to care, we'll all benefit by removing any barriers and improving their health through increasing access to insurance and routine care."