The Center for Infectious Disease Research and Policy (CIDRAP) at the University of Minnesota announced that it has received a $5.4 million gift from the Walton Family Foundation to address significant drug and medical supply shortages experienced globally. This work will focus on the supply chains and global disruptions for the most critical drugs for life-saving and life-sustaining treatment. Outcomes of this research will improve the health care supply system's ability to maintain a steady and adequate supply of critical medicines and supplies worldwide.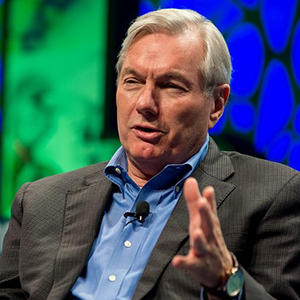 The team is co-directed by Michael T. Osterholm, University of Minnesota Regents Professor, McKnight Presidential Endowed Chair in Public Health, and Director of CIDRAP, and Amy Kircher, Co-Director of the Strategic Partnerships and Research Collaborative (SPARC) at the University of Minnesota.
"Because of constant medical advancements, many health issues are no longer life-threatening. At the same time, because of shortages, price, and a lack of quality control, medical practitioners often have difficulty providing quality care," says Christy Walton.  "The goal of this study is to identify and eliminate fragilities in our medical supply system so that no one suffers needlessly because of a lack of critical, safe, and available medical supplies and medications."
"We know, based on our recent experience, that there will be more and more incidents where necessary drugs or medical supplies will be unavailable to those in crisis and, increasingly, the consequences are truly about life and death," says Osterholm. According to Osterholm, during a global catastrophe, like a severe influenza pandemic, more people will likely die in the early months from the interruption in manufacturing and global distribution of life-saving drugs than from influenza. "We are grateful for the support of the Walton Family Foundation and hope that others will increase their investment in developing strategic global solutions that can mitigate the impact of these incidences and ensure day-to-day medical needs are available to our communities and at-risk communities around the globe."
Unexpected and significant shortages to medical supplies, including life-saving drugs, are often due to manufacturing disruptions resulting from natural disasters or breakdowns in infrastructure. The disruption makes communities vulnerable to the flow of medical supplies, especially during public health disasters.  Additionally, when the primary manufacturing and sourcing of medical supplies are from a single location, such as China, the entire global supply capacity can be challenged by any disruption to manufacturing in that geography. Many essential drugs are no longer made in the U.S., potentially creating issues of national security.
Addressing an increasingly complex and urgent threat to global health and national security, the Walton Family Foundation gift will allow experts to develop and provide a roadmap for both the public and private sectors to build resilience in the global health care supply system and to improve the availability of critical medical supplies.
"We have encountered many 'predictable surprises' where we could have anticipated a supply chain failure such as manufacturing disruptions in the aftermath of Hurricane Maria in Puerto Rico," says Kircher. "That natural disaster not only created a public health crisis on the ground but effectively disrupted the global supply of a critical medical supply, IV bags. This work will create an opportunity for us to apply research and build operational solutions to mitigate those surprises."
About the Center for Infectious Disease Research and Policy
The Center for Infectious Disease Research and Policy is a global leader in addressing public health preparedness and emerging infectious disease response. Founded in 2001, CIDRAP is part of the Office of the Vice President for Research at the University of Minnesota.
About the Walton Family Foundation
The Walton Family Foundation is, at its core, a family-led foundation. The children and grandchildren of our founders, Sam and Helen Walton, lead the foundation and create access to opportunity for people and communities. We work in three areas: improving K-12 education, protecting rivers and oceans and the communities they support, and investing in our home region of Northwest Arkansas and the Arkansas-Mississippi Delta. In 2017, the foundation awarded more than $535 million in grants in support of these initiatives. To learn more, visit waltonfamilyfoundation.org.