Define Your Future
With a Degree From a Top 10 School
The University of Minnesota School of Public Health (SPH) — a pioneer in public health research, education, and applied practice — develops leaders who improve health across the globe. At SPH, we give students the freedom to explore the complex and far-reaching field of public health and provide the comprehensive skills and training required to make large-scale change.
[gravityform id="18″ title="false" description="false" ajax="false"]
Study Environmental Health Sciences
SPH has four academic divisions, each offering numerous degree options. The Division of Environmental Health Sciences focuses on (among other topics) infectious disease epidemiology, vector borne diseases, toxicology, and rural and occupational health and safety.
The Division of Environmental Health Sciences offers Masters in Public Health (MPH), Masters of Science (MS) and PhD program options across a number of specialty areas and concentrations, allowing you to customize your degree. 
Environmental Infectious Diseases
Examine the emergence of air borne, food borne, vector borne and sexually transmitted infectious diseases, and what interventions reduce their prevalence.  From basic principles of infection control to predicting the impact of emerging infections, this program will explore the environmental factors associated with infectious diseases. MPH, MS and PhD options
Global Environmental Health
Examine global health from a public health perspective, including analyzing issues around water and air quality, food safety, food security, industrialization and deforestation. MPH and MS options
Environmental & Occupational Epidemiology
Identify factors that cause diseases and injuries within the environment and workplace, in order to promote disease prevention. This area of study strives to understand the causal impact of environment and occupation on human health. The study of environmental and occupational epidemiology requires knowledge of both disease and exposure. MPH, MS and PhD options
Regulatory Toxicology and Risk Assessment
The Regulatory Toxicology and Risk Assessment program teaches students to think analytically about the biochemical mechanisms of toxicity, how toxicology is used to protect human health through laboratory research, and the development of sound environmental policy and regulations.  The curriculum emphasizes the application of basic sciences to toxicology and disease prediction and prevention. MPH and MS options
Occupational & Environmental Medicine
The Occupational and Environmental Medicine (OEM) residency program is a partnership of the School of Public Health's Division of Environmental Health Sciences and HealthPartners' Institute for Education and Research.  OEM produces physicians who improve the health and safety of workers and who are future leaders in the field. MPH option
Occupational & Environmental Health Nursing
Intensive training for nurses interested in the development, management and evaluation of health services that promote health and prevent work-related injuries and disease. MPH and PhD options
Occupational Injury Prevention Research Training
A multifaceted approach to training, with an emphasis on preventing and controlling workplace injuries. PhD option
Occupational Health Services Research & Policy
This program prepares researchers to meet the demand for more rigorous evaluation of workplace policies and programs designed to reduce the nation's burden of occupational illness and injury and to protect and promote the well-being of the workforce. PhD option
Industrial Hygiene
The Industrial Hygiene program focuses on the health and safety of people at work, the community at large, and the environment. Specific concerns are with the recognition, evaluation, and control of potential workplace hazards, including chemical, physical, and biological agents. MPH, MS, and PhD options
Environmental Chemistry
The Environmental Chemistry program examines the interactions of pollutants with air, water, and soil, and their exposures to humans and wildlife. The curriculum emphasizes the processes that control chemical behavior, transport, and fate as a function of environmental factors and chemical properties. MS and PhD options
Exposure Sciences
Students will receive training on various aspects of exposure analysis such as measurements and modeling; chemical, biological, and physical principles required to analyze human exposure from single and multiple routes; mechanisms of exposure; development of molecular biomarkers; and genomic, proteomic, and metabolomic metrics that assess exposure in the context of health effects. MS option
*SOPHAS is the centralized application service for school and programs of public health. 
Attend a Virtual Fair
Attendees will have the chance to ask questions about our programs, student life, and the application process. Register to participate in our virtual fair!
Advantages for International Students
SPH offers international students a unique opportunity to study with many of the nation's top health educators and researchers, providing graduates distinction in a competitive career environment. Students learn and work alongside experts such as Michael Osterholm (Fortune Magazine's "34 Leaders Who are Changing Health Care") and Bruce Alexander (co-investigator for USAID global "One Health Workforce").
With more than 6,000 international undergraduate and graduate students attending the University of Minnesota each year, we are well prepared to meet the needs of a diverse student body.  We create a sense of community while offering resources and opportunities students expect from a respected research university.
Funding and STEM Programs
Non-resident students who are accepted to a Masters in Public Health (MPH) degree at our School of Public Health may be eligible for a Minnesota Tuition Scholarship.  The value of this scholarship is $10,000 to $15,000 over the duration of a two year MPH.  Please visit our scholarships page for information on other competitive awards.
Degrees within the Division of Environmental Health Sciences are considered STEM or STEM-eligible. Many students receive financial support from their home nations for STEM education and, STEM programs may allow international students to continue their research and work in the United States for an additional 24 months via the Optional Practical Training program (OPT).
International students who are interested in applying for STEM OPT have a high probability of being approved by the United States Citizenship and Immigration Services (USCIS) / U.S. Department of Homeland Security (DHS) when:
The STEM-OPT Application is properly filled out and submitted in a timely manner.
The site (employer, organization) where the international student is going to conduct their 24 month STEM Optional Practice Training (OPT) matches their field of study.
The site is E-verified with the U.S. Department of Homeland Security.
Application Deadlines
Scholarship Priority Deadline: December 1
Final Deadline: July 15
Questions?
Student Services Center
+1 612-626-3500 | 1-800-774-8636
sph-ask@umn.edu
Student Profiles
Public health students come from different backgrounds — medical doctors, mid-career professionals, new college graduates, etc. — but all come to us with the same passion for social change and vision to make the world a healthier place.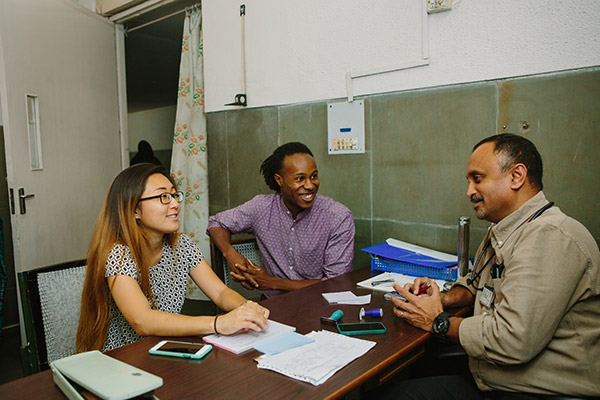 "The program is designed to be flexible and integrates many health fields so it can fit across different public health interests." – Subin Yang, MPH Epidemiology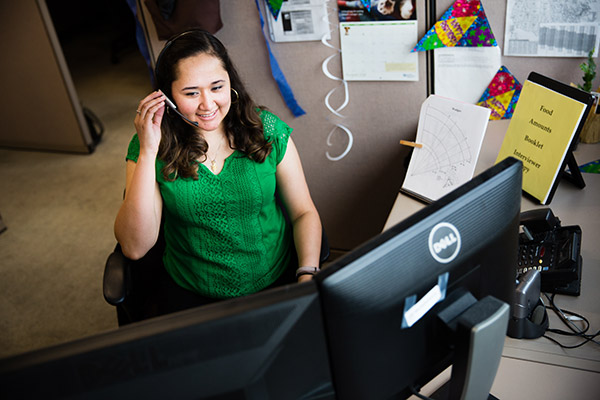 "Becoming an SPH international student was the best decision I've made to foster my career and academic training because, the talent in the SPH Community – faculty, staff and fellow students – is outstanding" – Mercedes, MPH in Environmental Health
More Student Profiles