"I am passionate about public health because I want to help people live healthier, fuller lives.
I discovered my interest in public health during a service-learning experience in rural Nicaragua as an undergrad.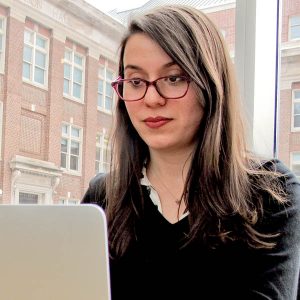 We helped a community health worker in a small town conduct a community health survey. The information we gathered opened my eyes to public health. We discovered that nearly all of the children in the area had cavities and that more than half of them drank a sugary drink every day. Through this experience, I learned the importance of research in driving public health change.
Currently, my research focuses on preventing foodborne illnesses. People need to eat to sustain life, but the food we eat can sometimes make us sick. Food faces exposure to pathogens at every point along the supply chain. However, if we apply protective steps across the farm-to-table continuum, we can reduce illness. I'm researching ways to enhance food safety by using surveillance data to inform public policy to reduce foodborne illness."