The School of Public Health's mission is to give everyone the opportunity for a healthy life and, in 2018, we inched closer to that goal. In the data, stories, and photos below, you'll learn about a handful of our advances this past year. You'll also get a feel for the extraordinary dedication, hard work, and energy that our students, faculty, and staff bring to their work as they push our school to be the best it can be.
In 2019, SPH will be 75 years old, a birthday we will honor and celebrate in the year ahead!
Our community in 2018
425 new students, for a total of 1,408 current students at SPH
51 new staff
5 new faculty
11,355 living alumni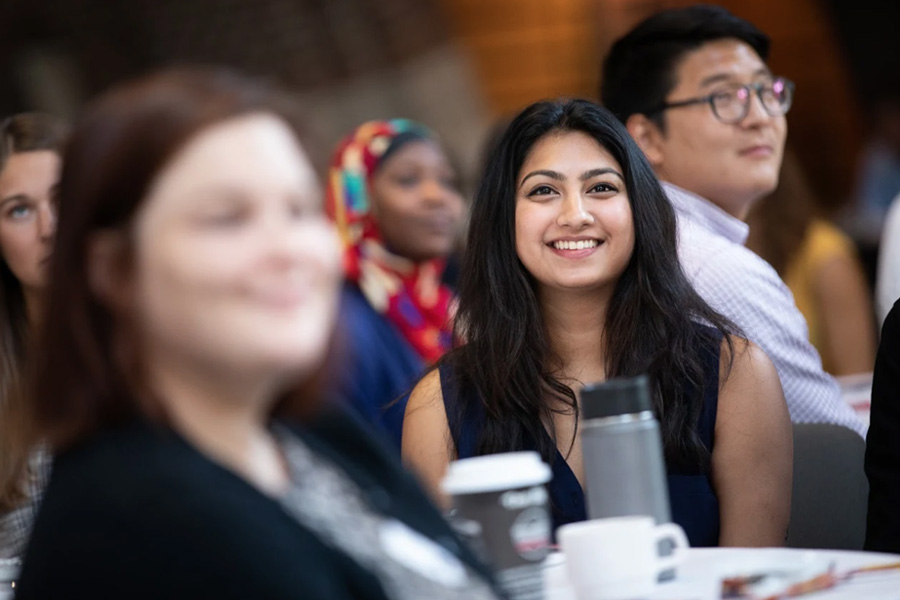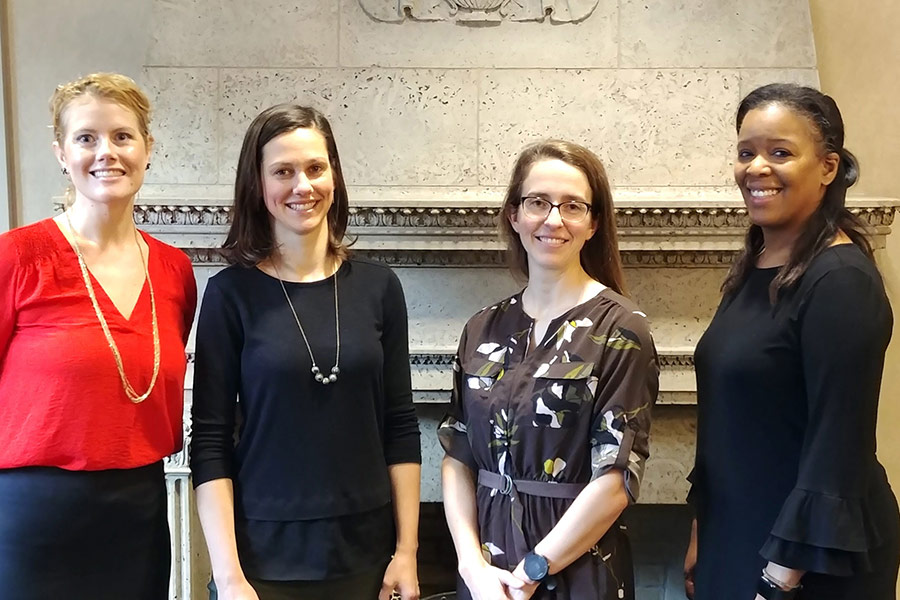 Staff leading the way
Sara Benning (left in photo) and Sarah Keene (third from left) advocated for the University to adopt improved practices and policies around lactation support, spaces, and break time for students and employees. Learn more about the Lactation Advocacy Committee.
New champions for post-docs and UMN research
Professor Rhonda Jones-Webb is the UMN Graduate School's new Assistant Dean for Postdoctoral Initiatives. Jones-Webb will advocate for the interests of postdoctoral scholars at the University and shape the strategic vision for the new Office of Postdoctoral Initiatives.  She will continue to be an active SPH faculty member.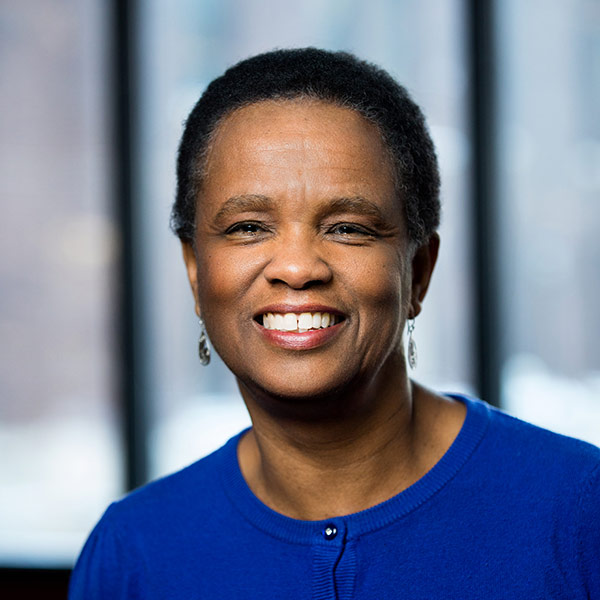 Professor Michael Oakes is now associate vice president for research at the Office of the Vice President for Research. He will have regulatory and compliance responsibilities and oversight of several academic centers and institutes. He will continue to lead the IRL program and remain an active SPH faculty member.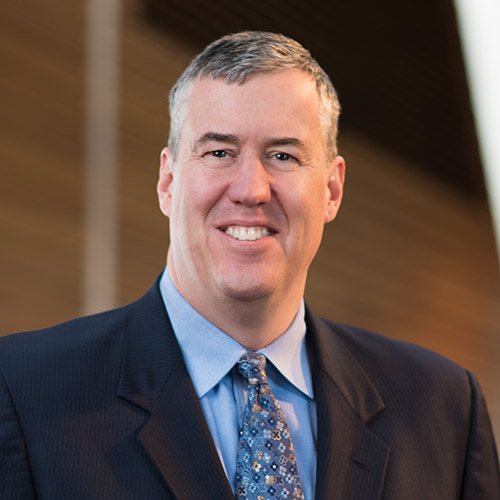 Workforce development in African hot zone
For almost 10 years, the USAID-funded Emerging Pandemic Threats (EPT) program has linked SPH, College of Veterinary Medicine, and School of Nursing with universities in eastern and central Africa to build a strong workforce ready to respond to outbreaks in a major "hot zone" of serious infectious diseases. In mid-December, when Dean John Finnegan traveled to Kenya and Ethiopia to plan a new EPT grant, he had an early morning tour of Kenya National Park, which borders Nairobi.
Photo credit: John Finnegan Jr.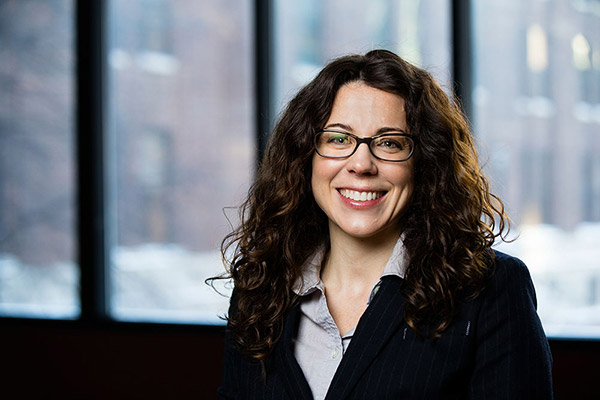 Pioneering Rothenberger Institute keeps students in school
Jerri Kjolhaug shepherded SPH's Rothenberger Institute toward a new milestone in 2018 — 50,000 undergraduate students have enrolled in its wellness courses in the past 10 years. The U's Office of Institutional Research found that students who take the courses are more likely to be retained from their first year to their second year at the University, and are more likely to graduate in four years.
Setting the standard for excellence
In 2018, the AHC inducted Professor Traci Toomey into its Academy for Excellence in the Scholarship of Teaching and Learning. This sought-after award follows others that honored Toomey's devotion to her students, including membership in the Academy of Distinguished Teaching Professors and the Outstanding Contributions to Postbaccalaureate, Graduate, and Professional Education Award.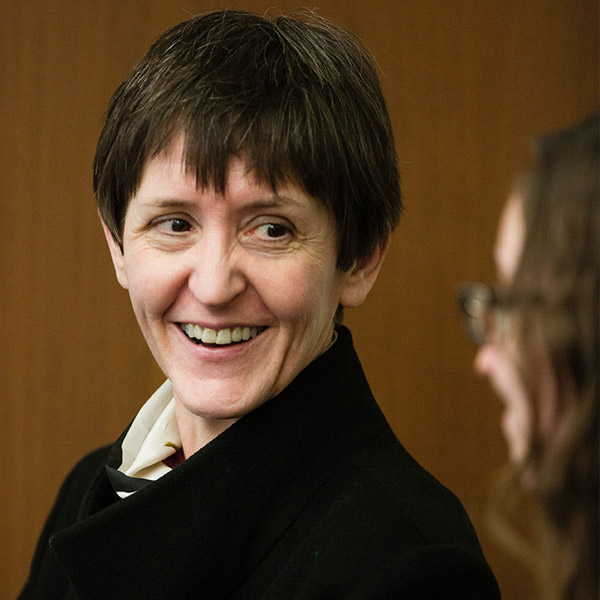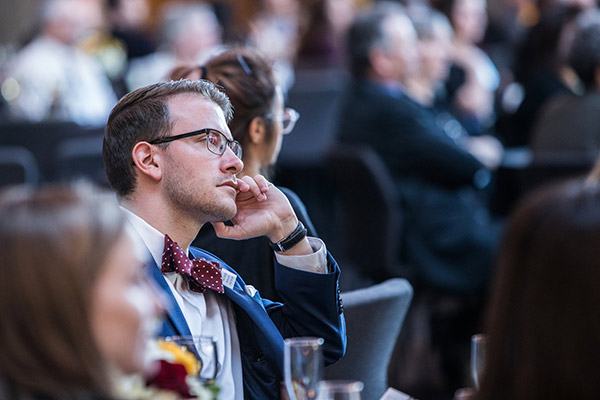 Helping the homeless
MHA student Henry Söderberg founded the University of Minnesota chapter of the Institute for Healthcare Improvement Open School. They are working with Hennepin Healthcare on a community pilot project of tiny homes for a diverse mix of chronically homeless people and those who have never been homeless to improve the residents' health and reduce unnecessary emergency department spending.
New 2018 SPH initiatives
American Indian Minor
MPH core curriculum changes
Interdisciplinary Research Leaders reached full program capacity
Joe Gaugler begins Minnesota state-wide Alzheimer's education tour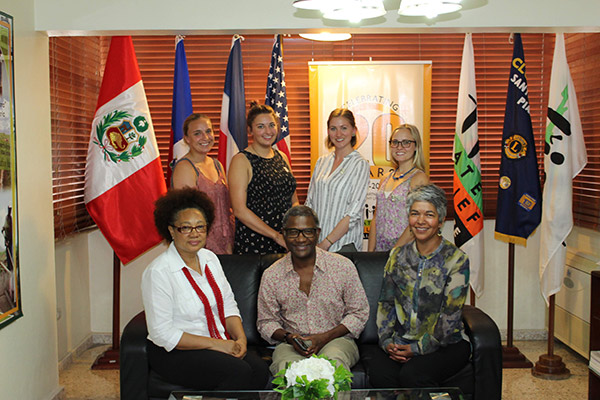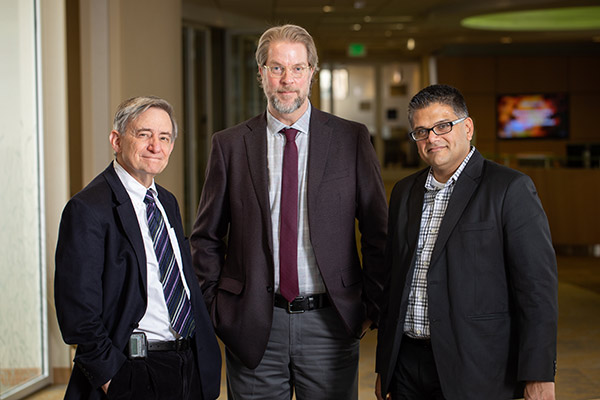 Partnership to break new ground in health care
Professor Tim Beebe (center in photo) and colleagues at the Mayo Clinic and Hennepin Healthcare founded a new collaboration to train experts in a game-changing approach to health care called learning health systems (LHS). LHS embeds researchers in a health care system, creating a nimble feedback loop among researchers and clinicians so they can more quickly improve the quality of patient care.
Measuring the impact of tobacco regulations
Associate Professor Joe Koopmeiners and Assistant Professor David Vock are developing new statistical methods to analyze the impact of tobacco regulatory measures, applying them to recent nicotine reduction studies in the U.S. population. Together, Koopmeiners and Vock are the only statisticians leading a project funded by the National Institutes of Health and the FDA Center for Tobacco Products.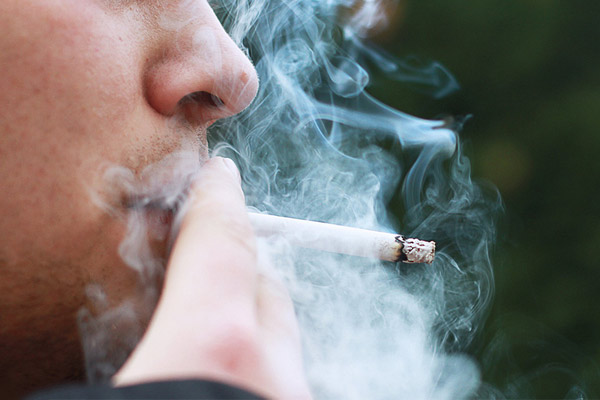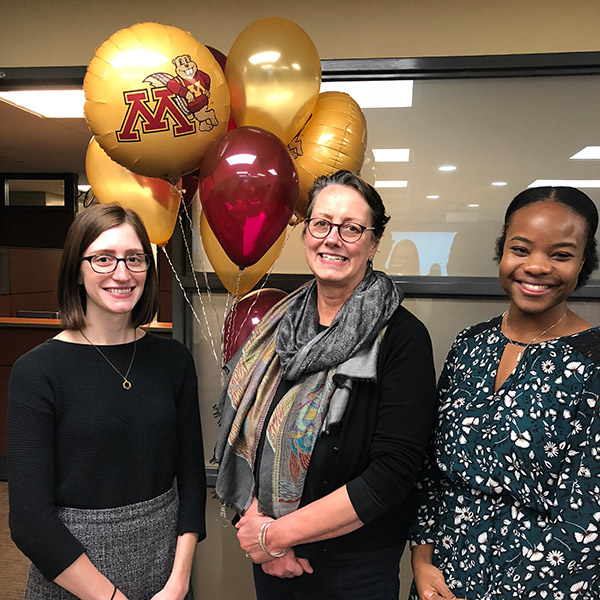 New student-led independent Public Health Review
Students Fadzai Manungo (right in photo) and Amelia Harju (left) founded the new journal Public Health Review, with guidance from PHAP and E-PHAP program director Associate Professor Becky Wurtz (center). Anyone with a public health perspective from any discipline or affiliation may submit content on a public health topic or issue.
 Support successes
Launched historic $40M by 2021 fundraising campaign ($30M secured to date)
Reached highest number of grants awarded (281) in four years, representing $63,888,629.
Highlights:

MN-Learning Health Systems ($4M)
Dianne Neumark-Sztainer NIH grant ($6.5M)
Nicole Basta NIH grant ($3.7M)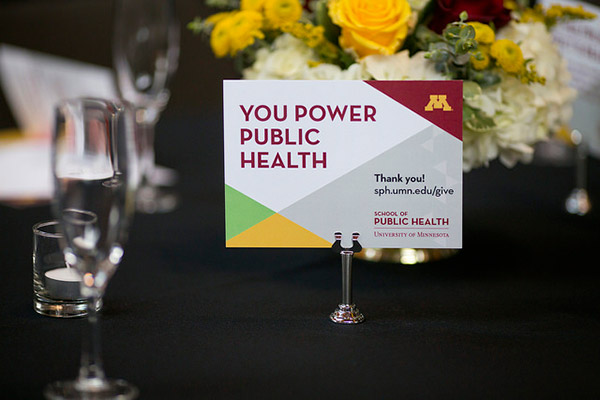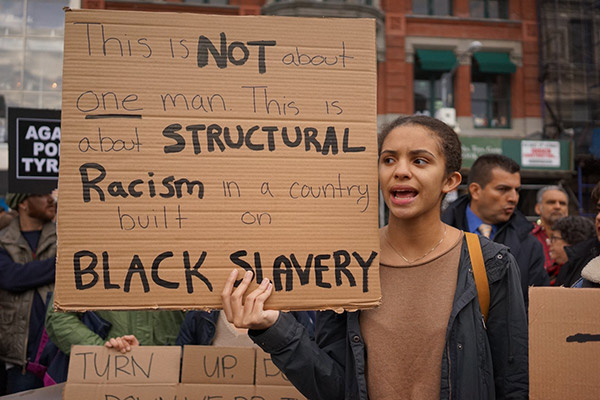 Socioeconomic status affects childhood cancer survival
An August 2018 study showed that for African-American and Hispanic children, the survival rates for many types of childhood cancers are substantially lower compared to non-Hispanic white children in the U.S.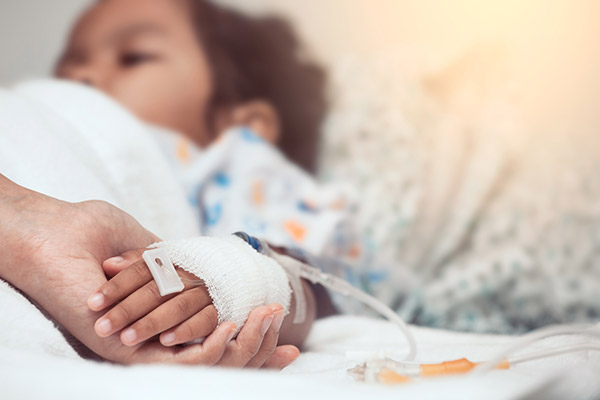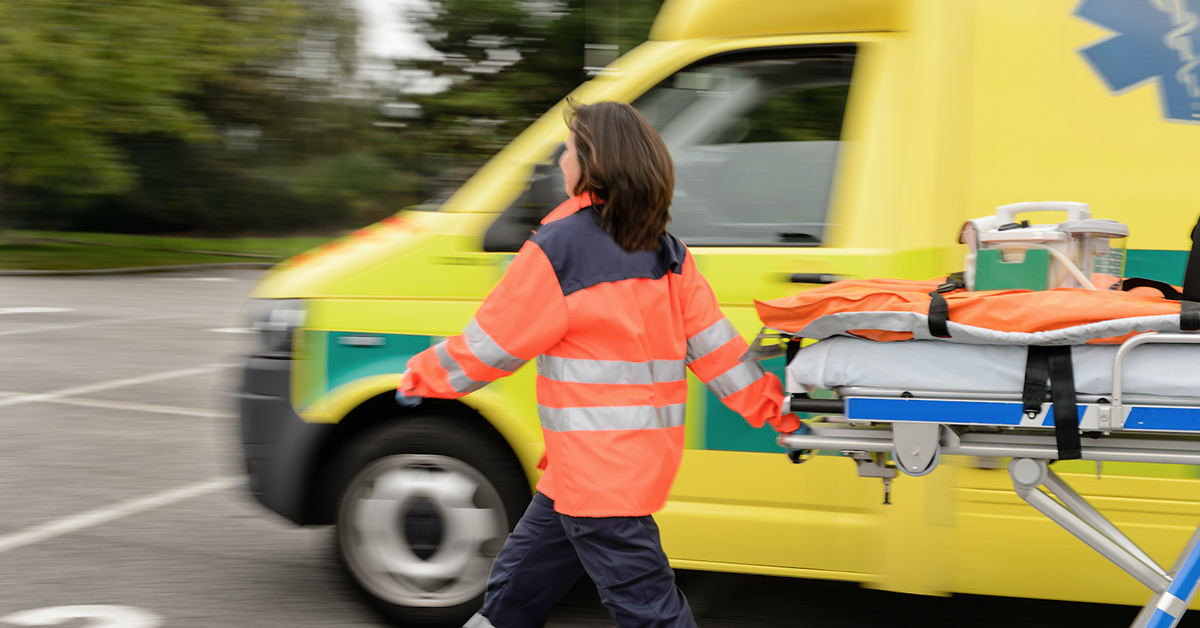 Amphetamine hospitalizations surge
Amphetamine-related hospitalizations increased more than 270 percent from 2008 to 2015, costing up to $2.17 billion per year, a recent study found. After a period of decline in the mid-2000s, the reemergence of amphetamine use comes as the public health field pushes to address the ongoing opioid crisis.
Infections emerge as 'acute triggers' for heart attacks/strokes
A new study found that infections such as pneumonia and urinary tract infections increase the risk of heart attacks and strokes over a short time frame, in contrast to chronic illness risk factors. The key is that infections produce inflammation, which promotes plaque build up and makes platelets more sticky or prone to adhesion.