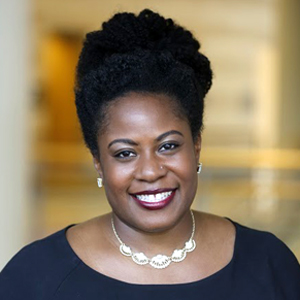 School of Public Health Assistant Professor Rachel Hardeman has been named to the advisory board of Square Roots, a life sciences company focused on integrating technology and human services to improve and optimize the state of maternal and infant care.
"The work that Square Roots does plays an important role in changing the type of prenatal care that women receive," says Hardeman, a health inequities researcher whose work examines the provider contribution to equity and quality of health care delivery, particularly for prenatal care. "Too many expectant mothers in the U.S. — especially those from minority communities — are not receiving the quality care they need and deserve. Square Roots is focused on creating a framework for prenatal care and birth that results in a measurable impact on health at life's most critical stages: birth and infancy."
"Infant mortality is often called the most sensitive indicator of overall societal health, so it is important to me to partner with organizations who are committed to developing solutions that will improve this and other concerning birth outcomes," says Hardeman.
As an advisory board member for Square Roots, Hardeman will provide expertise and perspective through a health equity lens, helping the company consider how its work can eliminate health disparities and improve the quality of maternal health care for mothers from marginalized communities.