The MHA Alumni Association is saddened to share the passing of James Ross Stephan (MHA '65).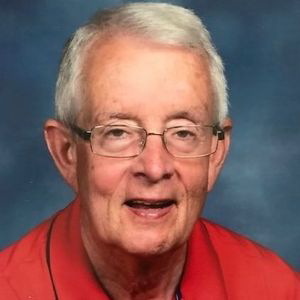 James Ross Stephan, 77, beloved husband of Martha "Marti" (nee Keller); loving father of Mark Stephan (Kari McFarlan) and Rachel Maples (Scott); loving step father of Mark Ackerman (Jennifer), Neil Ackerman and Libbi Chilia (Tony); cherished grandfather of Benjamin, Lindsay, Mark Jr., Rebekah, Nick, Harrison, Emily, Josiah, Luke, John, Nate, Sami and Camille; brother of Walter (Cookie) and Gordon (Sandra).
Stephan was born on February 2, 1941, the oldest child of James Wilber Stephan and Margaret (Peg) Ross Stephan. Jim grew up in Minneapolis, where his father was a professor of public health at the University of Minnesota and cofounder of a hospital administration program as well as assistant director of a hospital architectural firm. His mother was a volunteer for several organizations, most notably as an actor in the children's theater at the Minneapolis Museum of Art and General Hospital in Minneapolis. Jim was drawn to his father's occupation at a young age. His first job was as an orderly at the University of Minnesota Hospital. He attended Gustavus Adolphus College in St. Peter, MN, where he earned a Bachelor of Arts Degree in 1969. He then went on to earn a Master's degree in Hospital Administration from the University of Minnesota. Jim then took a job working as an Assistant Administrator at New York University Hospital from 1965-1966. Jim then enlisted in the U.S. Air Force. He served at Hamilton Air Force Base in California as assistant administrator of the base hospital. He was discharged from the Air Force in 1969 as a Captain. Next, he served as assistant administrator of the Lake County Hospitals in Painesville and Willoughby, OH. Jim left that position in 1977 to enter the Kaiser Permanente Health Care System, where he was the administrator of the Cleveland East Side Hospital. In 1981, Jim graduated with a Master's Degree in Organization Development and Analysis from Case Western Reserve University. Subsequently, Jim worked as an organizational consultant helping businesses improve their employer/employee relations. After retiring, Jim served as an assistant to the manager of a WSEM Food Center at Community Corner.
Jim loved his family, rock 'n' roll music (during his teens, he was the president of the Minneapolis Fats Domino Fan Club) sailing, hiking, fishing, skiing, pets, carpentry, babysitting his grandchildren, his red Mazda Miata convertible, theater, custard ice cream, and ham sandwiches.
Jim Stephan was the epitome of a nice guy. He was sociable, warm, caring, accepting, and, gentle. He made life better for those around him. He served his community and his church well. He will be deeply missed.